A good night's sleep can do a world of good. For you to achieve that, night after night, your bedding needs to provide the best support and comfort, and your bedroom should be an environment that'll help you switch off. Things like bed positioning, bed size, good sleep habits, quality bedding, and a clutter-free space will all help you get some solid shut-eye.
There are a few different types of mattresses, and it's important to know what's the best kind of mattress to buy for your best sleep ever. When investing in your sleep, you'll likely wonder, 'what size bed should I get?' and 'is the best type of mattress foam, spring or hybrid?' Our range offers several sizes, including single, king single, double, queen, and king size in a few different types, which we'll go through.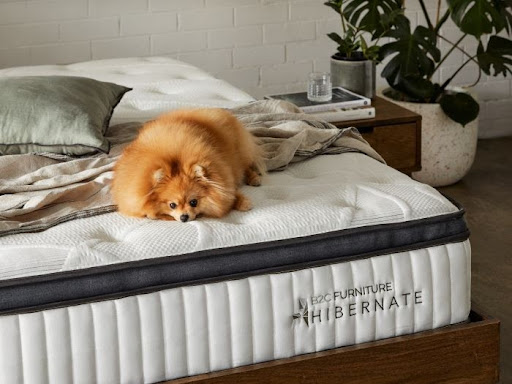 So if your bedding and bedroom are due for an update and you're not sure where to start, find your answers and dreamy solutions here. When it comes to beds, we've got your back.
What Types of Mattresses are There?
First things first, it's a great idea to invest in the best type of mattress for you, and whoever is sharing your bed. So, let's go through the pros and cons of spring, foam and hybrid mattresses.
One of the main benefits of a spring mattress is that it promotes excellent air circulation around the body. Spring mattresses provide a cool sleep and wholesome support thanks to the constructed space between coils. For some, though, there's not enough motion isolation if you're sharing a spring mattress with someone else, so your sleep may be disrupted by their tossing and turning. Springs can be noisy, too. Not super loud, just a bit of a clunky springy sound at times and older mattresses can become a bit squeaky.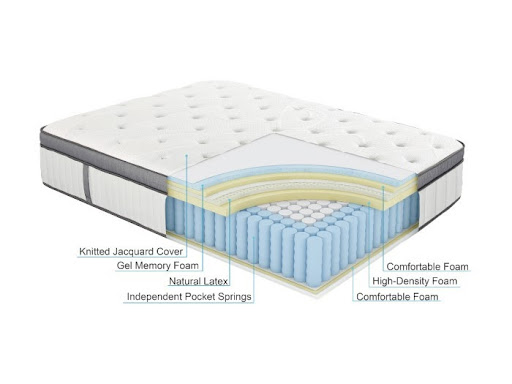 Foam mattresses are cushy-soft, and that's their obvious drawcard. They feel like a big hug and support a variety of sleeping positions. Other benefits include their motion absorbing ability, which is good for people sharing a bed. A foam mattress will mould to your body and help take the pressure off your joints, as its ability to contour to your body means it can offer extra support to sore areas. These mattresses aren't the right pick for some hot sleepers as they tend to retain body heat.
As both types of mattresses can encourage sound sleep, we offer a Hybrid, which is the best of both worlds. With its independent pocket springs and high-density foam, a hybrid has a lot to offer the average sleeper. One perk is the zero partner disturbance it guarantees, meaning any movement is isolated thanks to independent zoned pocket springs. And its middle layers of foam provide serious support for sleepers who need it.
Eliminate sleep disturbance, enjoy airflow and a dense cushiness with a hybrid. It's the cloud-like mattress of your dreams.
What Size Bed Should I Get?
Size is one of the most important aspects of any mattress purchase, as is finding the bed frame to match. Perhaps you're moving around in the night and bumping into the bed stand, or you've noticed your child's feet hanging off the end of the bed. These are two good signs to upgrade to a bigger bed. Maybe you're moving in with a significant other and want to make sure a king-sized mattress will fit while still allowing enough floor space.
Bust out the measuring tape as we go through all the considerations to help you find the right-sized mattress to suit you, your bedroom, and your sleep style. We're also covering the recommended room size minimums for each bed dimension.
Mattress Sizes and Recommended Room Size Minimums:
For most, the room size is the main deciding factor for mattress size. Ideally, you'll want about 90cms of clearance on at least two out of three sides of the bed for comfortable living, as there'll be the frame and other furnishings in there too.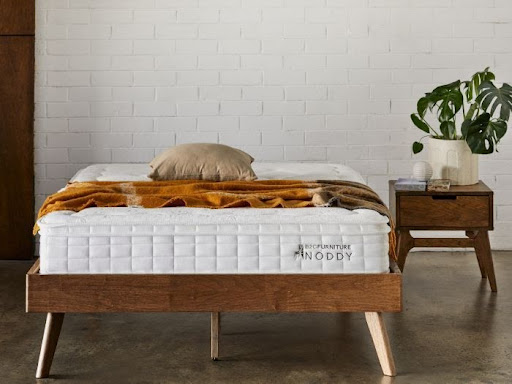 To help complete the space, B2C sells bed frames and bedroom packages and suites. Save money with a bed frame and mattress bundle, and rest in style with a bed frame that matches your bedside tables. Team the bed with some buttery soft, seriously chic bed sheets and you'll never want to get out of bed.
A Little Note on Bed Positioning
With all of this in mind, we can now turn focus to bed positioning. According to feng shui and design principles, your bed placement affects you in both your conscious and unconscious states. Not all the principles are possible when it comes to bed positioning in smaller rooms, but they're a good guide. The head of the bed should be against a solid wall, not a window. An ideal location is any place against the wall so that when you lie on the bed, you can see the door, but not be in line with the door. If the door can't be seen, the reflection of a strategically-placed mirror will do the trick. And for couples, it's good to have space on both sides of the bed.
For more sizing information, have a look at our bed dimensions blog, or have a shop around for your next frame and mattress to help you nail a good night's sleep, every night.