Our Benefits
Manufacturer Direct
Orders over $100
Sustainable Furniture
Within 30 days
1,000+ 5-Star Reviews
Online Shopping
Australian Owned
Guaranteed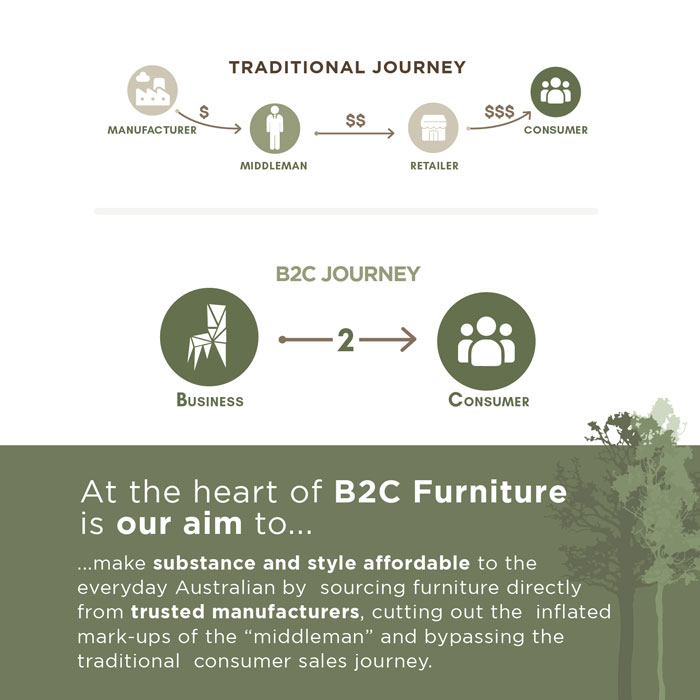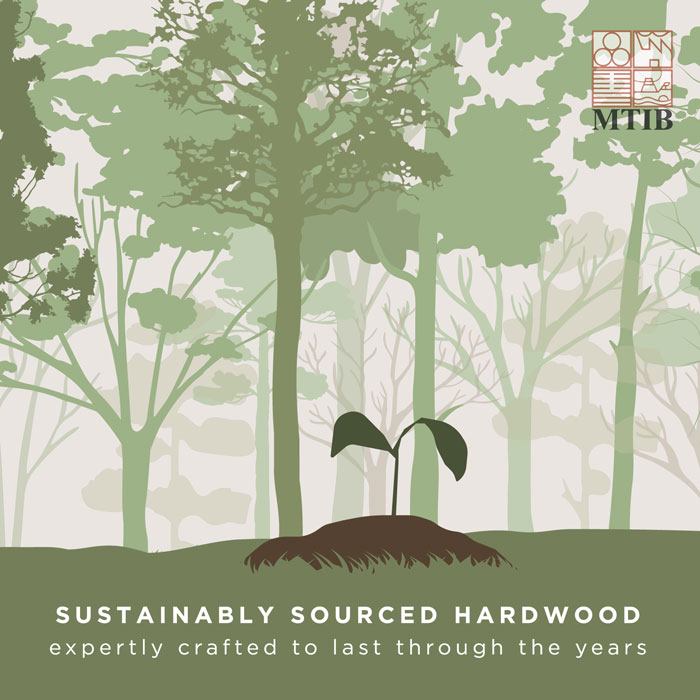 LEADING FURNITURE STORE OUTLET IN MELBOURNE
Welcome To B2C Furniture Store
Looking for quality furniture to style your home?
A remarkable collection awaits you at our furniture shop in Melbourne. We bring you the finest range of furniture, crafted to offer the perfect mix of design and functionality. Meticulously designed with an emphasis on every detail, our furniture shop has the best to offer. Explore our fabulous collection at our furniture outlet in Melbourne.
Feel at home with warm hardwood timber furniture
B2C Furniture is one of the leading furniture stores in Melbourne, selling a variety of beautifully designed hardwood timber furniture online including beds, bedroom furniture, kids beds, bedroom suites, dining chairs, dining tables, dining sets, dining room furniture, living room furniture, TV units, coffee tables, lamp table, sofas, home starter furniture packages, and more. No matter the style of furniture you are looking for, we are confident that you will find it with us.
If you have been looking for a furniture store in Melbourne online, you have come to the right place. Simplify the furniture shopping process by browsing our furniture online, eliminating the need for countless trips to furniture stores throughout Melbourne.
Furniture doesn't have to cost a fortune!
Save On Furniture Online
The furniture that we bring you at our furniture outlets in Melbourne is priced competitively to suit every budget. Buying furniture online from B2C Furniture means lower prices for you, as we cut out the middle man, keep our overheads low and source direct from the manufacturer. If you are on the market for furniture in Melbourne, make B2C Furniture your first port-of-call.
Affordable beauty
Our Dandenong Showroom
Discover a fantastic range at our furniture shop! If you are unsure about buying furniture online due to concerns about its quality, our furniture store in Dandenong will allow you to touch & feel the quality of furniture for yourself before making a purchasing decision. Our Dandenong furniture showroom is open 7 days a week, proudly displaying all our furniture from bedroom suites, kids' bedroom furniture, home starter furniture packages. Visit our showroom today or call our friendly team today on 1300 78 94 95.