With our range of lifestyles and housing arrangements, the reasons for owning a dining table are as varied as we are. While some of us want a classic dining set for Sunday lunch with the whole family, others need a small all-rounder. Whatever you're looking for and wherever you'd like it to go, the best dining table for you can be something quite personal. Let's look at a few key considerations you'll want to make before making that important decision.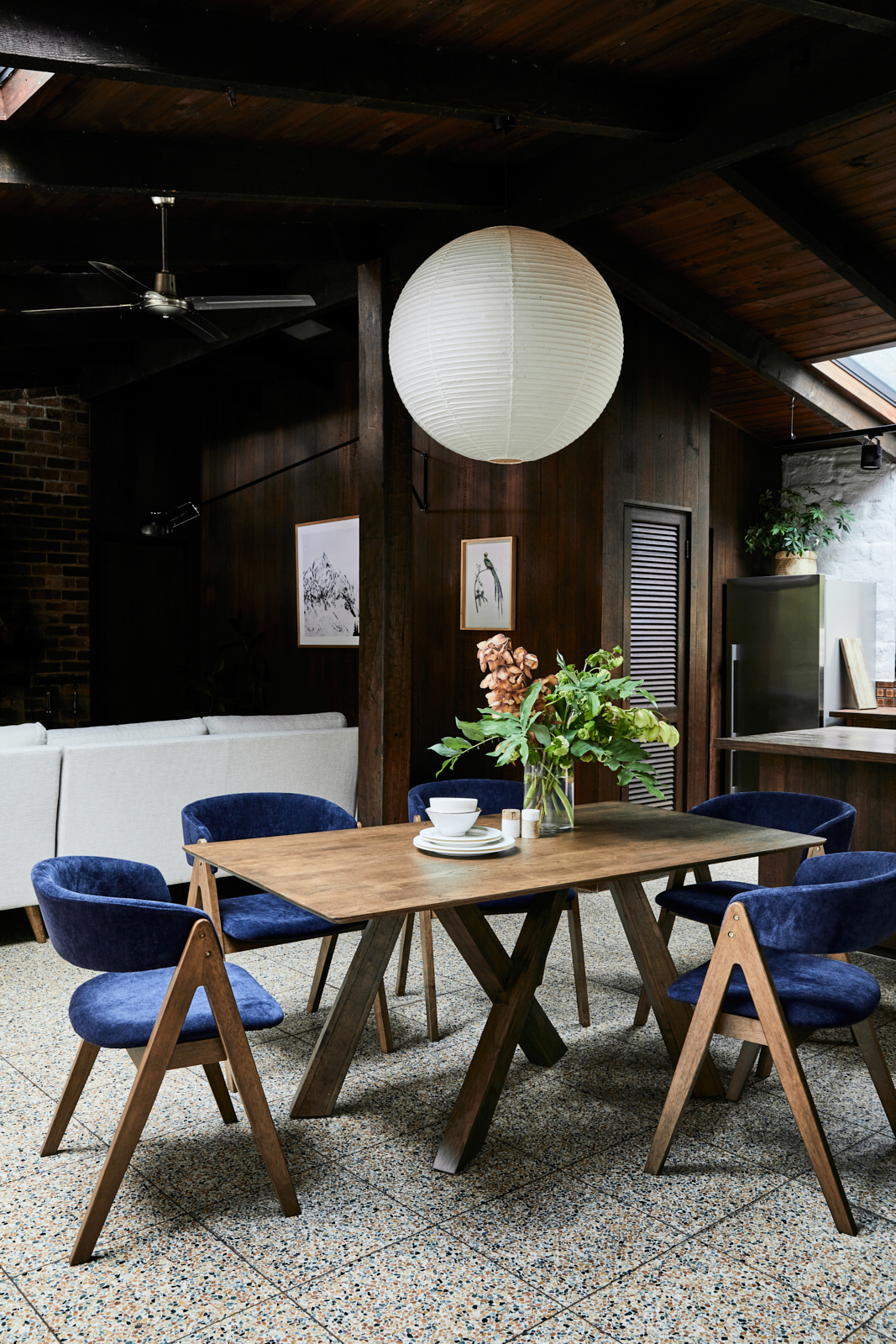 Dining Tables: What to Consider Before Buying?
Space to seat all your cousins at Christmas can be handy, but you might not need so much room for most of the year. For large families, having a formal dining table to seat ten can be necessary. For couples and singles, the priority might be a space to work from home during the week, with sit-down dinners on the weekend. Making a list of your priorities can be handy when trying to figure out which table is right for you.
Size
For dining tables, the size of the table is all about how many seats you can put around it. The size of the room and how many people will use the table should give you a good indication of the right size for you. Be sure to measure your space too, ideally leaving a metre or so behind each chair to avoid feeling cramped.
Four seats:

Singles, couples, small families and those with less dining space should look here first.

Round dining tables

don't take up much room and feel appropriate whether one person is seated or four.

Six seats:

If you've got the space, a six-seater like the

Gaudi

can be handy. Six-seaters are great for regular entertainers, larger families and those with formal dining areas.

Eight seats and above:

The largest tables certainly have a grand appearance, and it can be tempting to leave room 'just in case'. Tables of this size are great for the largest families, large communal spaces and spacious dining areas.
Material
Your home's style will go a long way in determining the material you choose for your table, but it's not the only factor.
Exposed timber:

Timbers, such as those with a

natural finish

or

dark stain

, have a classic and versatile look. These tops can benefit from some extra protection, such as drink coasters and tablecloths, to protect the surface against spills.

Glass:

Tables with

glass tops

are great for modern interiors, and go particularly well with stainless steel appliances and stone surfaces. Like timbers, these need a little extra protection to soften the surface against crockery. The transparency of glass tops adds depth and space to a room, too.

MDF:

Sealed MDF

tops protect against stains, and are great for homes with children. The solid, neutral colours of these tabletops work well with many interior styles.
Shape
The shape of your table will generally depend on two things: the shape of your room, and your seating requirements. Though square tables exist, these tend to be less common for dining tables. That leaves two main shapes:
Round

: Some basic geometry tells us that the bigger a circle gets, the further the distance to the centre. This means that

round tables

work really well for four seats, but to seat more, they end up being very large. Small round tables are great in the centre of a room - like a kitchen/dining area - as they allow traffic to flow smoothly around them.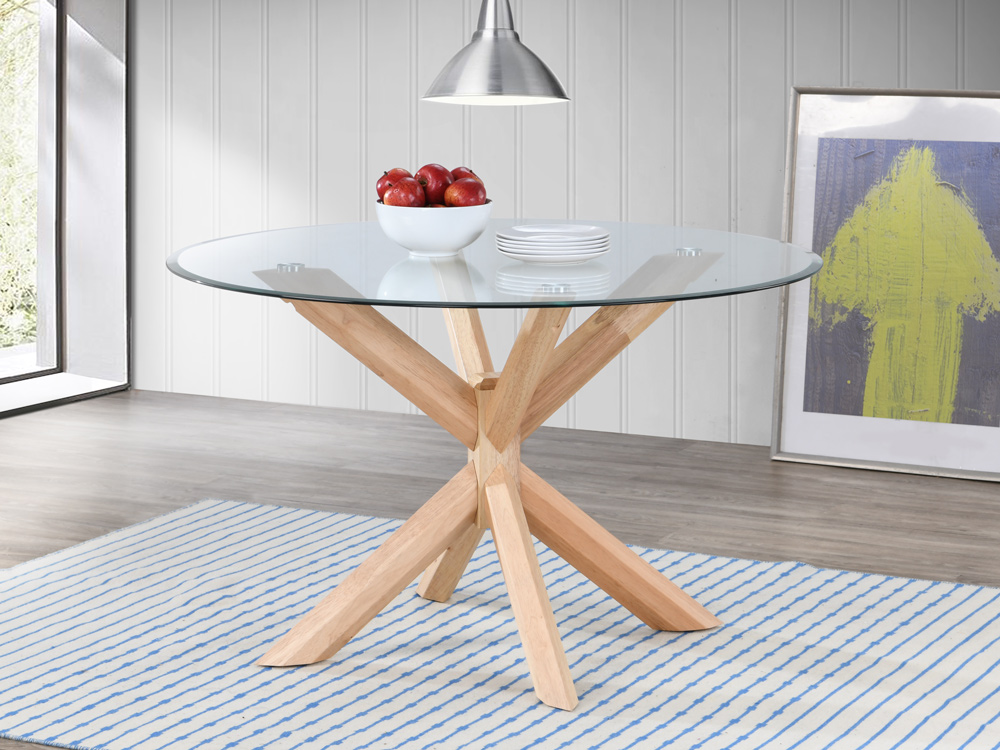 Rectangle

: The ideal shape to seat six or more,

rectangular tables

are perfect for formal dining spaces.

Smaller tables

of this shape offer versatility, with the two small sides of the rectangle accommodating extra guests when necessary.

Style
When it comes to choosing a dining set, you want something which works well with the rest of the room. Sets with upholstered chairs, for instance, are likely to suit plush interiors more than minimalist designs. A kitchen/dining space filled with stainless steel appliances can work well with glass tops for a sleek, modern look. Homely, cottage-style and traditional designs will often work best with natural and stained timber finishes. Figuring out your broader design style will help determine the look of your dining set.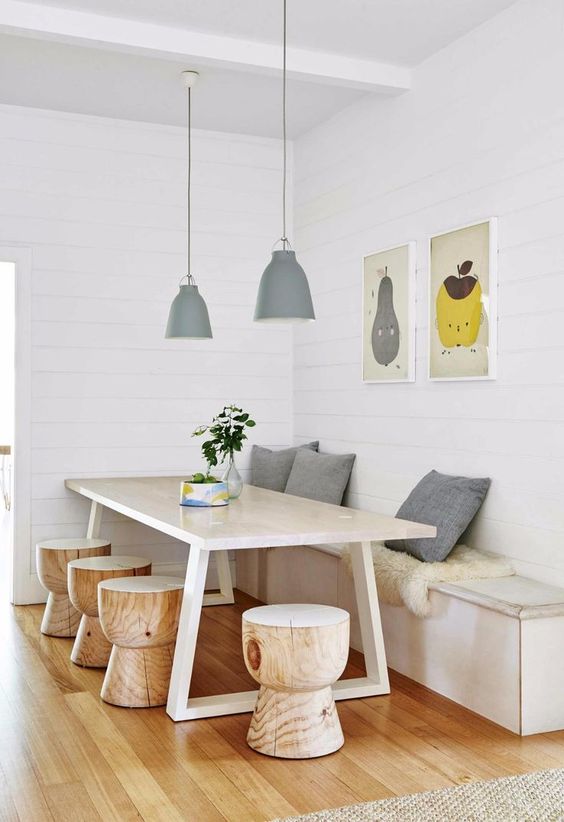 Extra Features
Chairs:

Dining sets

, with both table and chairs, represent great value, and they're designed to look good together. In the end, though, the

dining chairs

you put around your table are up to you. Simple timber chairs can be a great foil for more interesting table designs like glass tops. If you find wooden seats a little hard, soft, upholstered chairs like the

round-backed Gaudi

provide both comfort and style.

Extendable tables:

Though a little uncommon, some tables are built to expand, accommodating more seats. These can be a good compromise for size, allowing the option of seating large numbers of people without needing to be set up the whole year-round.


Key Takeaways
A great dining table can be the centrepiece of the house - but it doesn't have to be. We all lead different lives, and there's no one-size-fits-all when it comes to furniture. When looking for a dining table or set, it's best to start by making a list of your priorities. How will you use it? How often? How many people does it need to seat? Your lifestyle - as well as the space of the room and visual design - will point you in the right direction.
Got some more questions about dining tables? Get in contact, our knowledgeable team is always happy to help.