Each year, we see certain trends take centre stage in the home décor design files and styling of the Master Bedroom is always a hot topic! And rightly so …Your home is nothing short of your haven and what better way to personify that than in your boudoir!
Here's an insight into the hottest bedroom furniture trends we're seeing so far in 2020 and some clever little industry tricks on how you can incorporate them into your space to create the perfect balance between a practical, yet super stylish bedroom.
But before we delve into styling trends, it is only fair we take a moment to acknowledge the recent universal acceleration towards making sustainable lifestyle choices, which are most prominent in our day to day lives and households.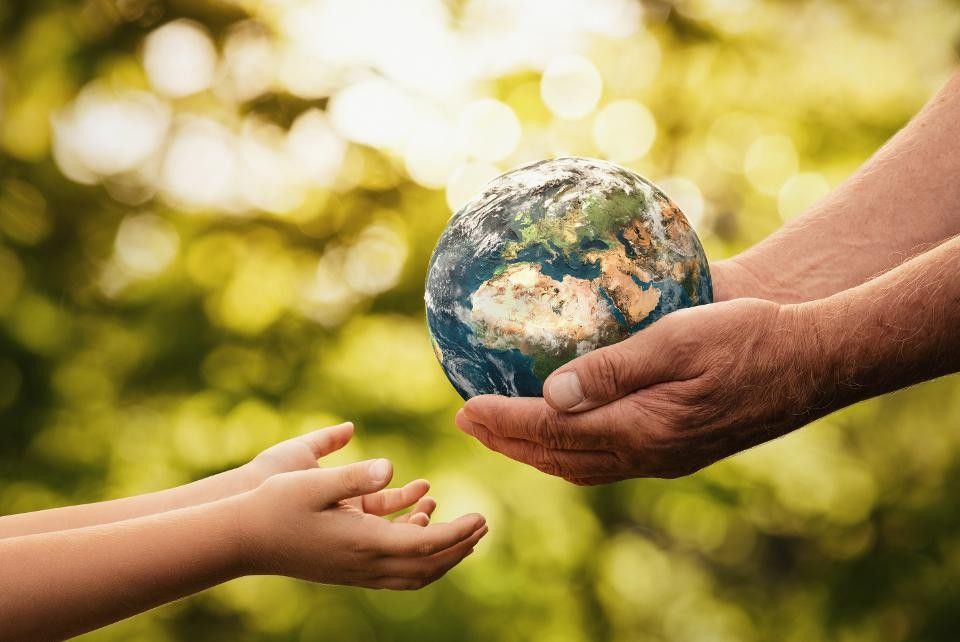 Image: forbes.com

As climate change continues to ravage our planet, in 2020 we see a conscious trend towards hardwood furniture manufactured from sustainable forests; hardwood furniture is built to last a lifetime. The principles of sustainability in the furniture industry revolve around design and construction being of timeless quality to ensure that the pieces uphold throughout the years and create an everlasting warmth in the homes it furnishes.
Image: abduzeedo.com

Modern Scandi is now a little Retro. Scandi-lous!
Scandinavian-inspired styling has been at the fore-front of home and living magazines for the better part of a decade now, but more recently we have seen it evolve with a bit of an unexpected twist. It has matured from blonde timbers and seas of white walls adorned with black and white prints to adopt a hint of retro flair. Keeping with the paired back neutral colour palette as a base foundation but bringing in subtle pops of colour, print and texture.
Still too shy to play with colour? Why not try a beautiful tan leather accent chair or ottoman! …baby steps!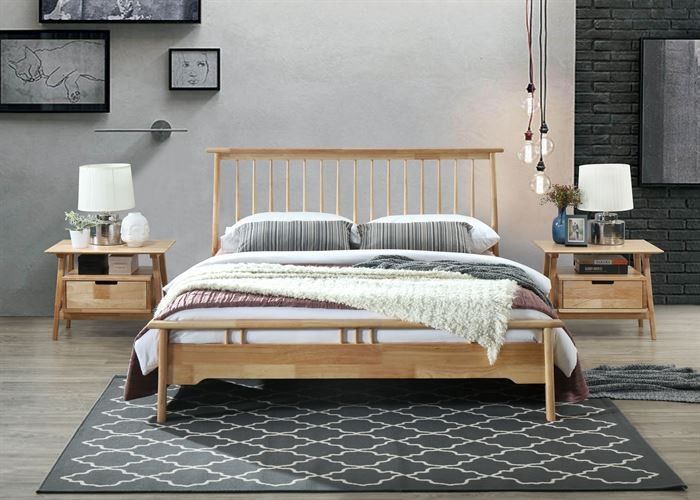 Image: Rome Bedroom Suite
Inspired from refined mid-century styling and featuring cues from both retro and modern Scandi design, the Rome hardwood queen bedroom suite is a great depiction of this trend.

All furniture pieces are handcrafted with kiln-dried wood. The timber's natural features are accentuated with each piece having its own distinctive and unique grain patterns. Not only are these bedroom suites in vogue but they're constructed with sustainable timber is right on par with protecting our planet!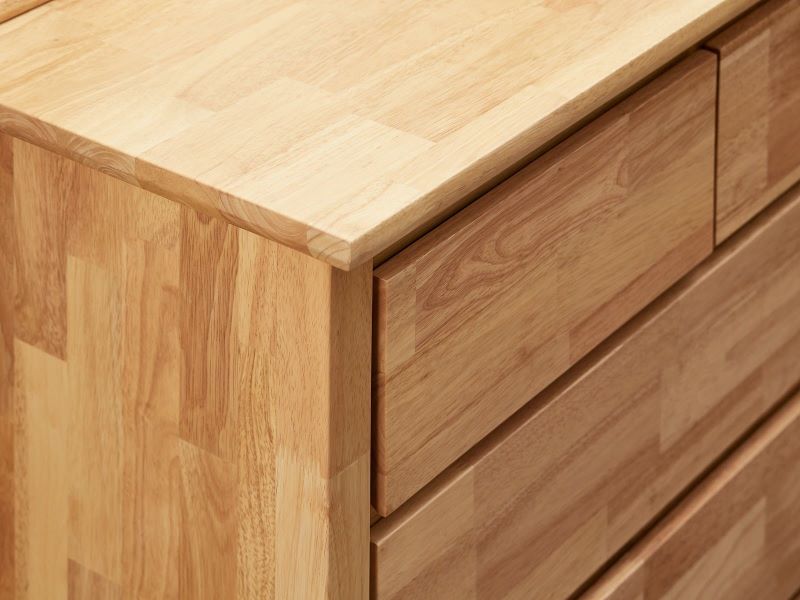 Image: Myer Hardwood Chest of Drawers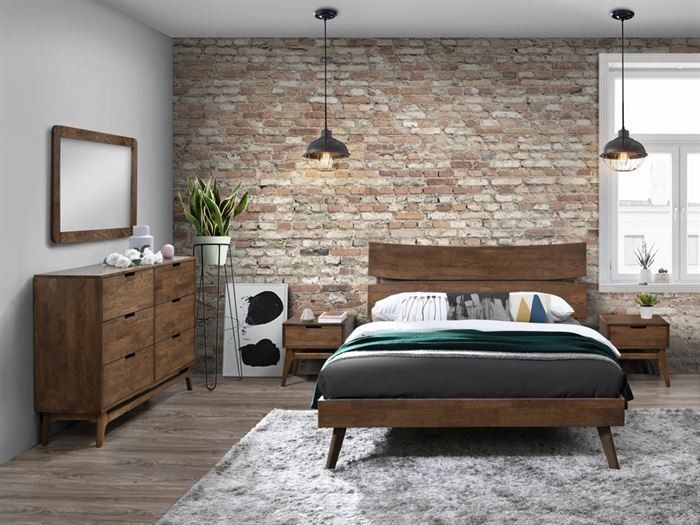 Image: Cruz Bedroom Furniture Package
Rustic Industrial Chic, rather than Antique
While antique and rustic "country-style" was a key trend in years past, it's since been given a bad rep as outdated! In 2020 we are seeing the style in a whole new light! There has been a shift from the real antique flavour to a more modern industrial spin on the rustic look, which embodies authenticity and informal raw charm. Think contemporary and unpretentious organic warmth.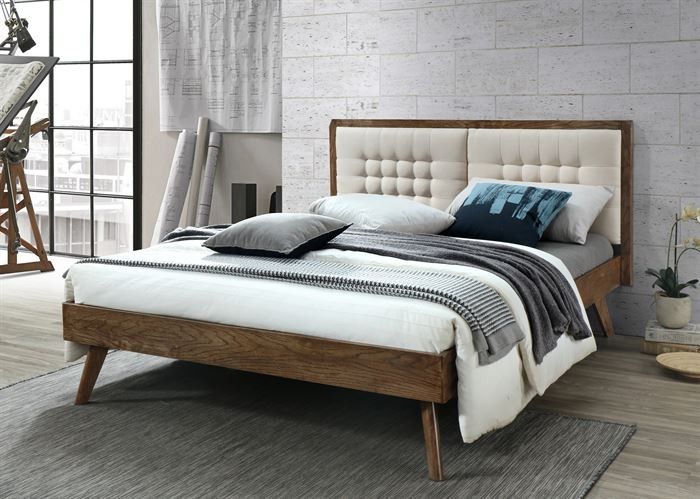 Image: Paris Queen Bed Frame


Here is some industry pointers to achieve a modern take on the rustic décor style
o Choose bedroom furniture which is manufactured from hardwood timber with a rustic walnut finish – make sure the grains are apparent through the wood, creating texture and contributing to the warm organic tones.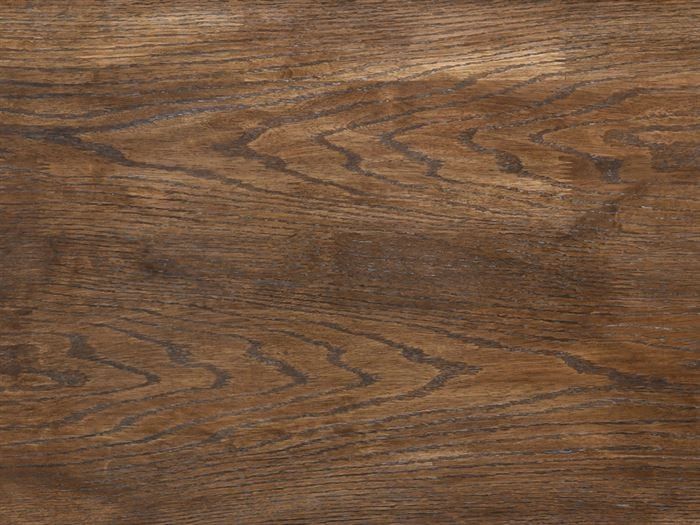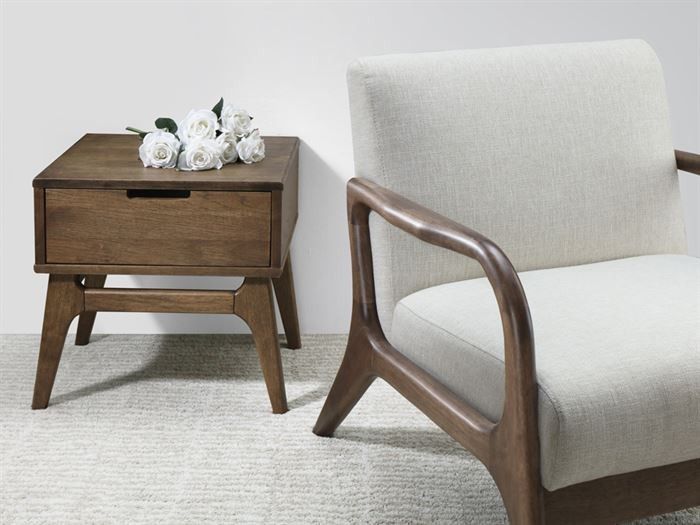 Image: Paris Occasional Chair
o Accessorise with modern soft furnishings – try a faux cowhide rug and black metal lighting fixtures or lamps to tap into the modern industrial style in a budget friendly manner. Bring in complimentary textures with knitted cushions to soften the feel of the combined metal and timbers
o Accent chairs in the master bedroom are a great way to tie in a style without going overboard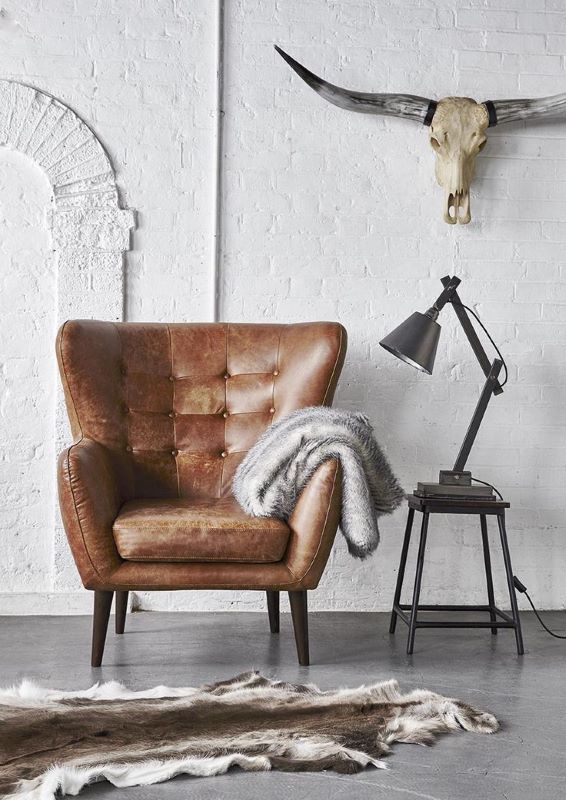 Image: homegirllondon.com
Bringing in the Great Outdoors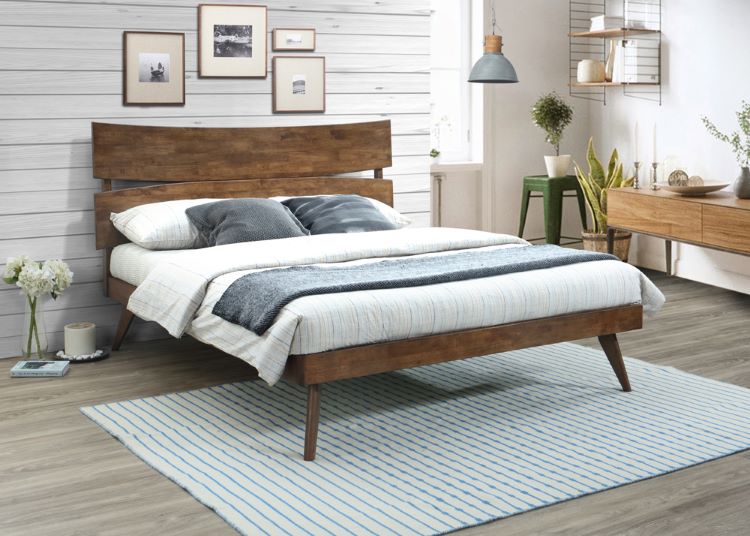 Image: Cruz King Size Bed Frame
We all love the outdoors, and since we're likely going to be stuck indoors for the remainder of the year at the very least, let's bring the outdoors inside. The great thing about this trend is that it fits into any styling preference you may already have in your home.


Timber furniture, concrete or stone finishes and even botanical prints or animal hides on rugs and pillows are all little nods to the great outdoors that we love to surround ourselves with. But by far the most popular way to bring the outdoors in is the usage of plants and what's better, they come with an array of health benefits!
Plants help to purify the home by absorbing carbon dioxide and realising oxygen, making it easier to breathe, reducing pollutants, reducing stress and even sharpening your focus.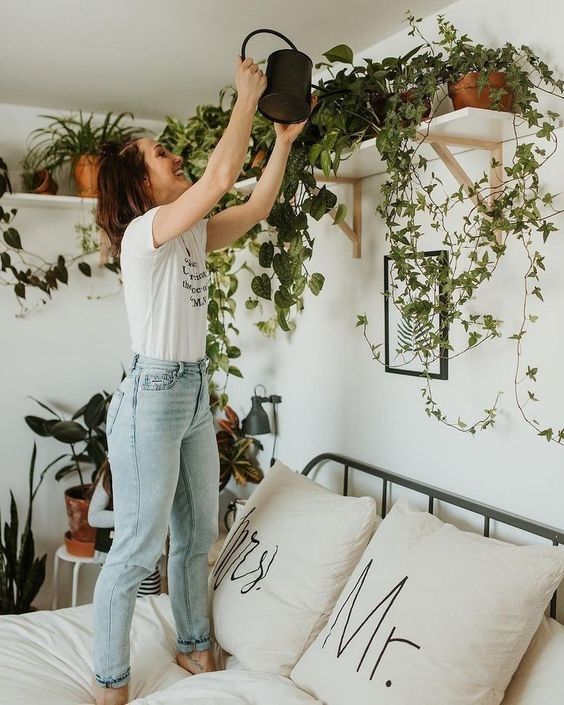 Image: Pinterest
You can take this trend as far as you want! For a little injection of greenery, look at adding small pot plants in the bedroom on your bedside tables. For a more pronounced style, use statement pot plants or stands by your chest of drawers so the heights are in proportion. If you love the "outside-in" look but don't want the upkeep attached to living plants, choose artificial numbers instead.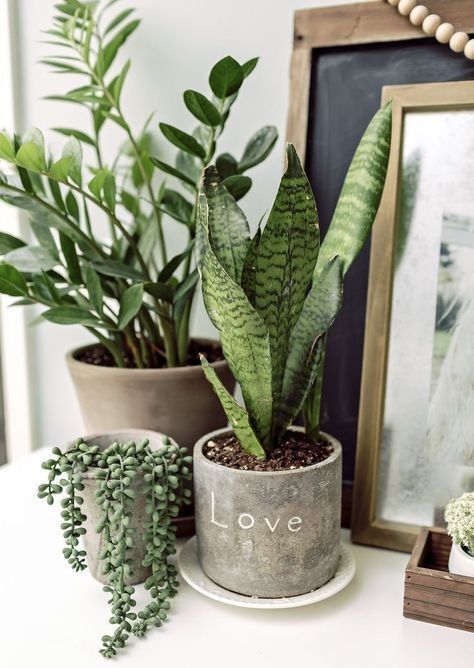 Image: graceinmyspace.com


Looking to go a step-up with the outdoorsy feel? Planked walls and exposed brick provide texture and earthy depth – a good quality wallpaper may be an option if DIY installation of plank walls may be too daunting for you.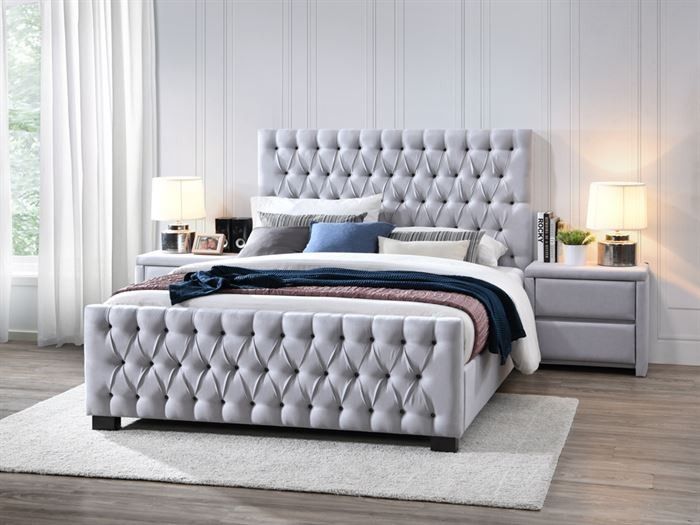 Image: Bella Queen Bed Frame


Simply Put…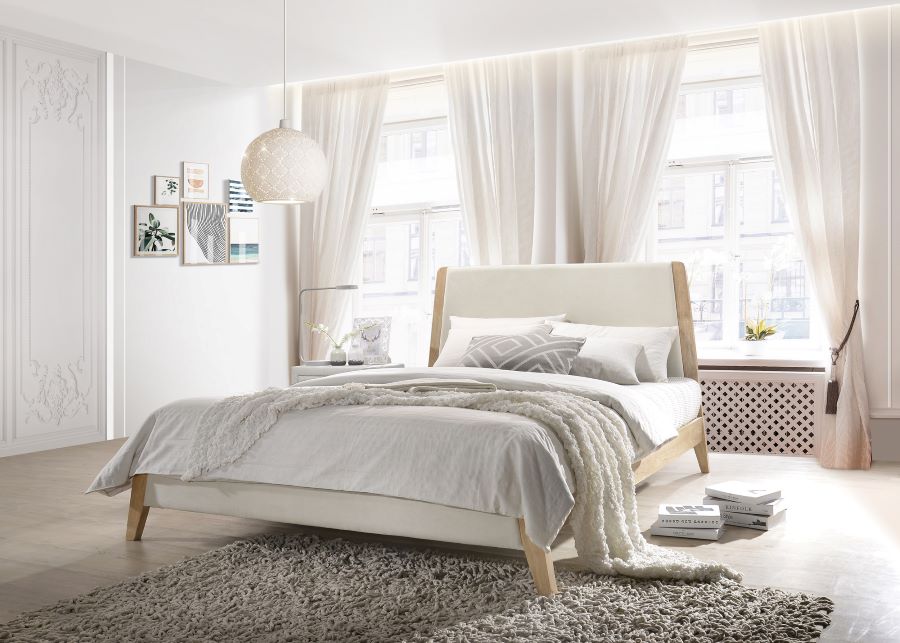 Image: Finn Double Bed Frame


Simple, subtle, clean, and crisp. These are the quintessential elements of minimalist styling. This trend has never really gone out of style and let's be honest, probably never will. The big movement for this trend is clean lines and white furniture. White high-gloss lacquer pieces will add a bit of drama to your room but if you prefer a softer spin, stick to the matte whites.


The rule of thumb with minimalist styling is less is more! Channel your inner Marie Kondo and simplify your space. Start by de-cluttering and then add in appropriate storage solutions to keep your things tucked away and out of eyesight.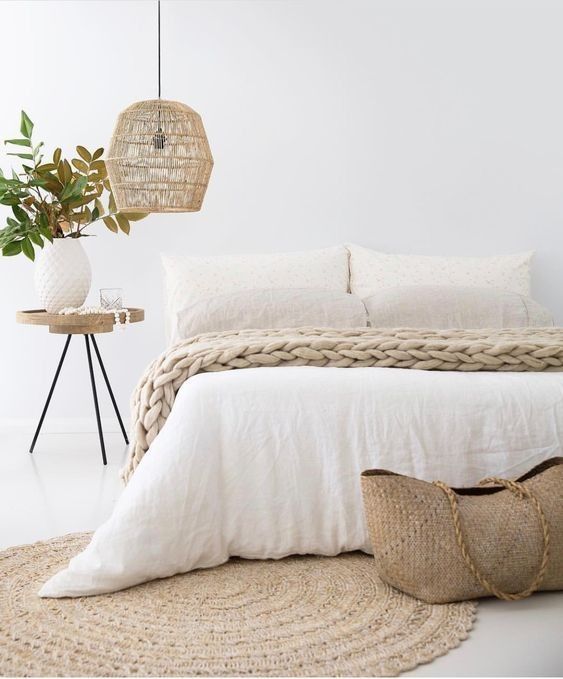 Be Brave, Bite the Bold Colour Bullet!
Image: Bella Upholstered Queen Bed Frame


Most people shy away from bold colours or prints in their bedroom as the possibilities can see daunting! However, if done correctly, you can create a haven which incites feelings of uplifting moods and happiness from the moment you open your eyes.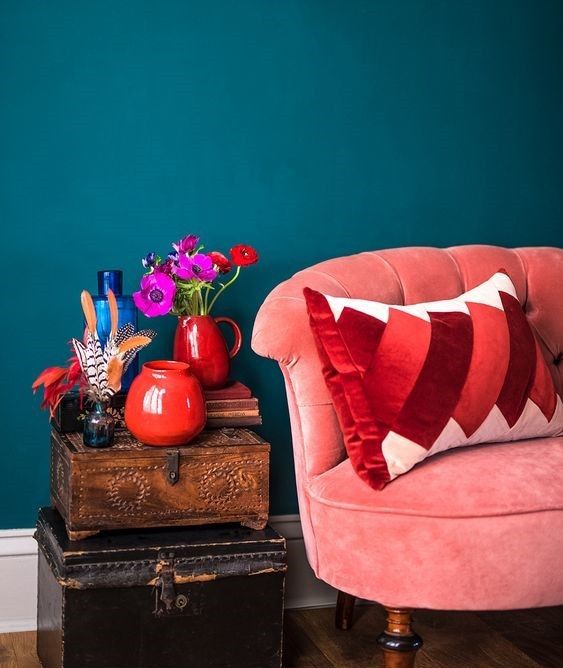 Image: audenza.com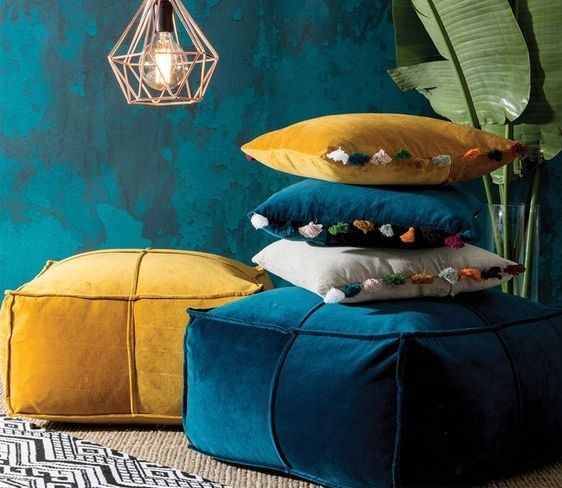 Image: bedroom.pakemi.com


Getting that right balance between restful and relaxing yet colourful and stylish is the key player here. There are a few colours that can play this role easily, teal is one of them. It seamlessly adds vibrancy and depth to a room, but also remains calming with its ode to blue tones reminiscent of the ocean.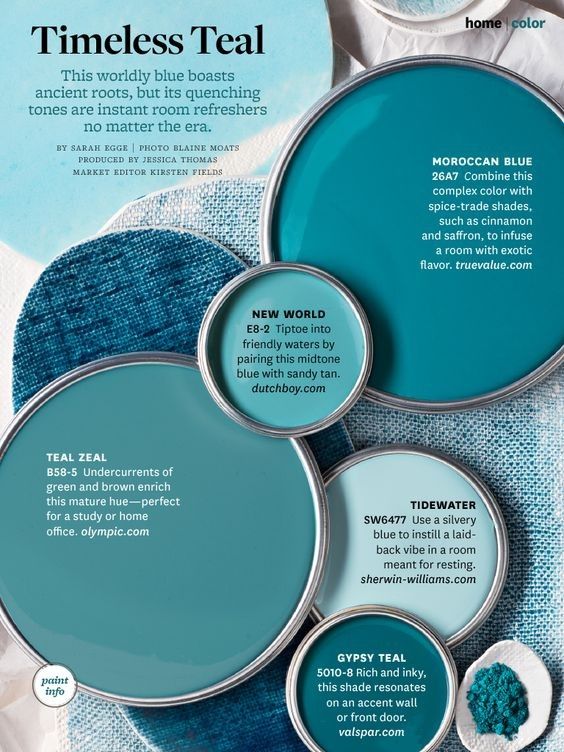 Image: Pinterest
Happy styling, lovelies! x
For more information you can visit our website at https://b2cfurniture.com.au