A kid's storage bed is a must have when decluttering, offering practicality and functionality. These days it's easy to find stylish options in all sizes of kid's beds. From single beds (or toddler beds), king single beds, kid's double beds and bunk beds. The extra nooks and crannies all serve the same purpose, keeping the mess and stress away! Let's delve into the how's and why's…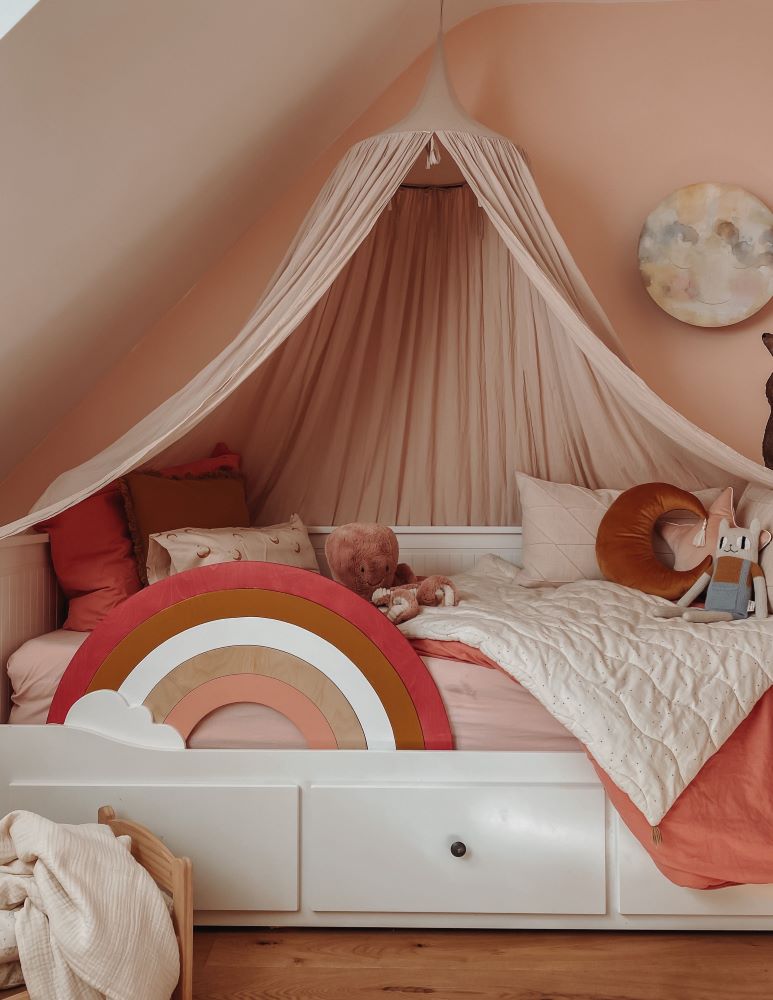 Source: https://www.pinterest.com.au/
The Beauty of Natural and White Kids Bedroom Furniture!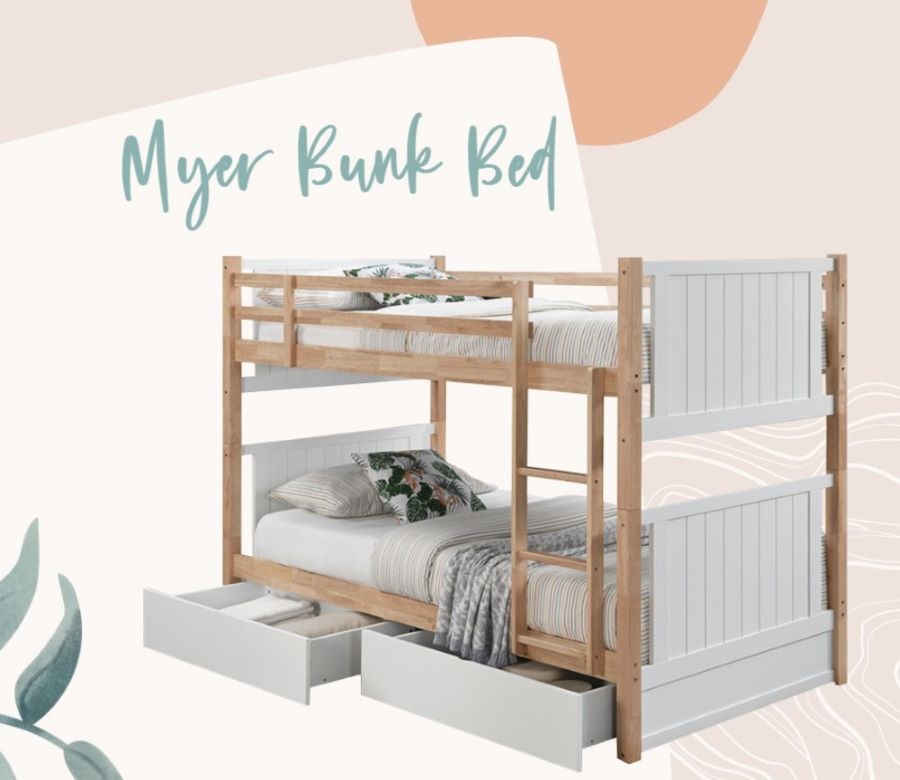 Myer Single/King Single Bunk Bed
Looking at styling your kid's bedroom? Storage beds are a practical start, but it all comes down ot the styling and final decorative touches! We offer a wide selection of kid's beds and we're proud to introduce our new Natural & White Signature Range - The perfect compliments of authentic & hard-wearing materials, paired with fresh, uplifting tones to elevate the mood in any kid's bedroom. Here's why we recommend investing in this treasure:
EASY TO STYLE | Forget the worries of your new kid's bedroom furniture soon being outdated by another passing trend. The natural and white wood frame, easily compliments an extensive range of styles and colour pallets. Feeling a Scandi vibe? Invite your soft pastel colours. Feeling earthy? Bring in rusts and greens. What about contemporary? Keep it minimalistic with all white. You get the gist…
GENDER NEUTRAL | The fresh dual tone design has all boys and girls falling in love with these stylish beds.
LESS PAINT, LESS PROBLEM | Worried your care-free kiddies will innocently mark or chip the bed? Our natural solid timber frame will help you scrap that thought with its durability. The high-quality top coat sealer helps prevent dirt, grease, stains etc absorbing into the timber
TIMELESS | The attractive, organic timber bed frame isn't only practical but stylish too! Always has and always will be. This forever fresh look will grow alongside your little one. Saves money and our earth too!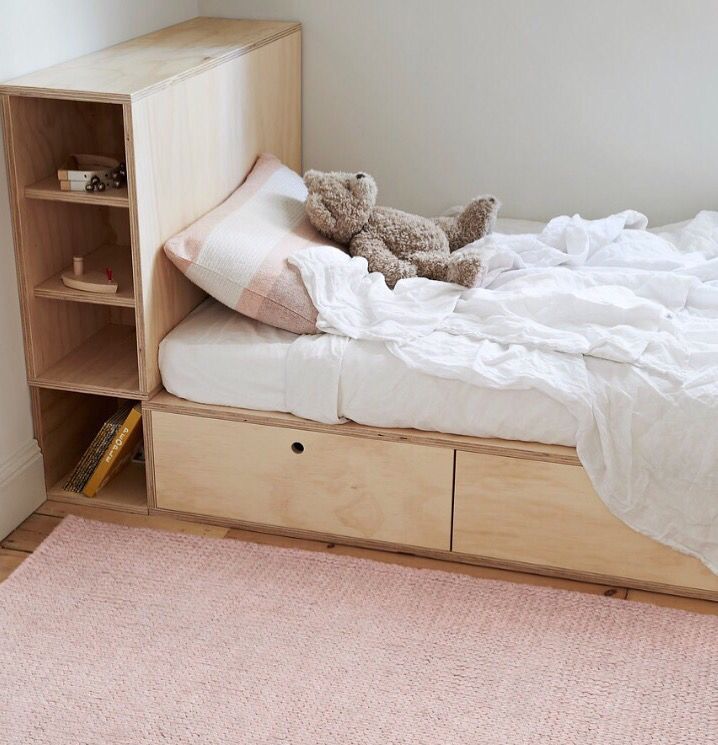 Source: https://www.pinterest.com.au/
Why Storage Beds for a Kids Bedroom Are a Great Idea?
EFFECTIVE USE OF SPACE | Tallboys, chest of drawers or bedside tables can be a great storage addition, but we don't all have the space to accommodate them. Rather than investing in bulky kid's bedroom furniture, consider a kid's storage bed.
DECLUTTER | Your kid's bedroom is all about them. But it becomes about you when you're cleaning up their mess. That's life! Make it easier for yourself and your kids too. A kids storage bed provides organisation and helps declutter your space.
Out of sight out of mind. Everybody has their own way of arranging their belongings. Try and keep the storage tidy and organised, the last thing you want is to hoard things that don't serve you. Netflix series Tidying Up with Marie Kondo, will help you become an expert after just one episode.
AMBIENCE | Decluttering doesn't just help minimise your workload at home, but leads to happiness and calmness. Why stress about the struggles of maintaining a tidy home? You'll encounter a more pleasant flow and feeling in the room.
SPEND LESS | Storage beds will in some cases replace your tallboy or chest of drawers, which leaves you with some extra cash in the bank!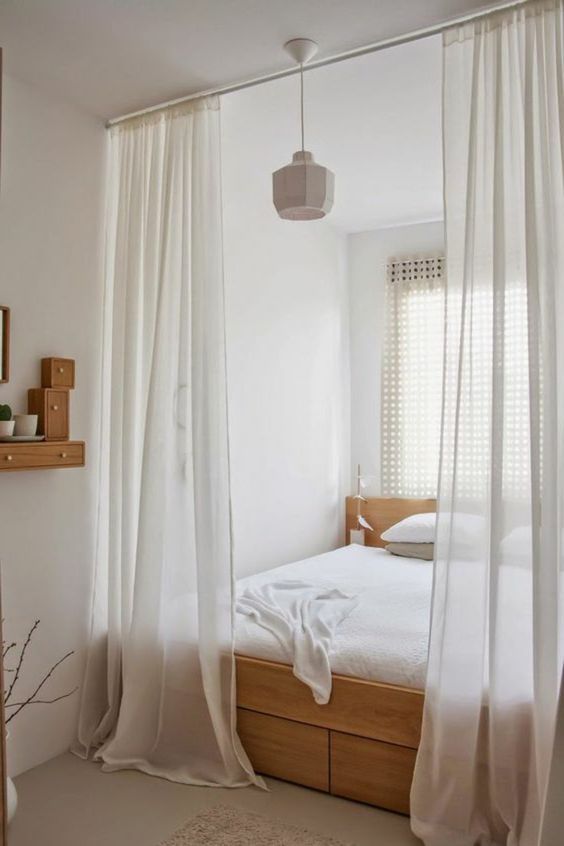 Source: https://www.pinterest.com.au/
Children's Bedroom Storage Ideas
Organising your drawers is a small detail that goes a long way. How you organise your things depends on what you're tucking away.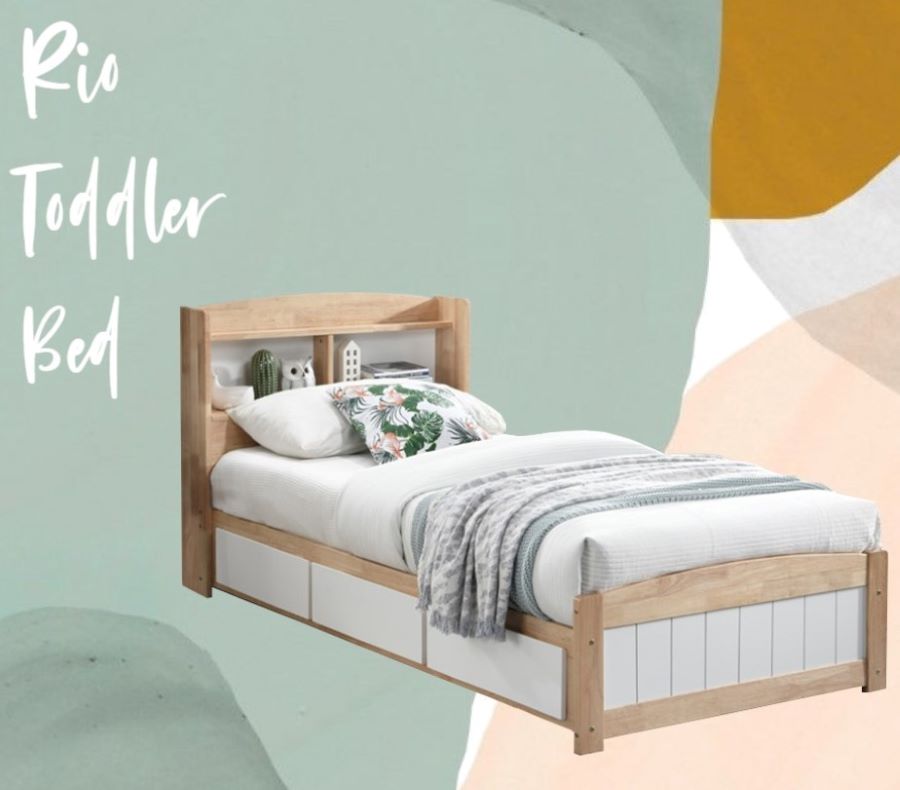 Rio Toddler Single Storage Bed
We love a Netflix binge and learnt that Marie Kondo recommends the following:
CLOTHES | fold each item stored in a drawer!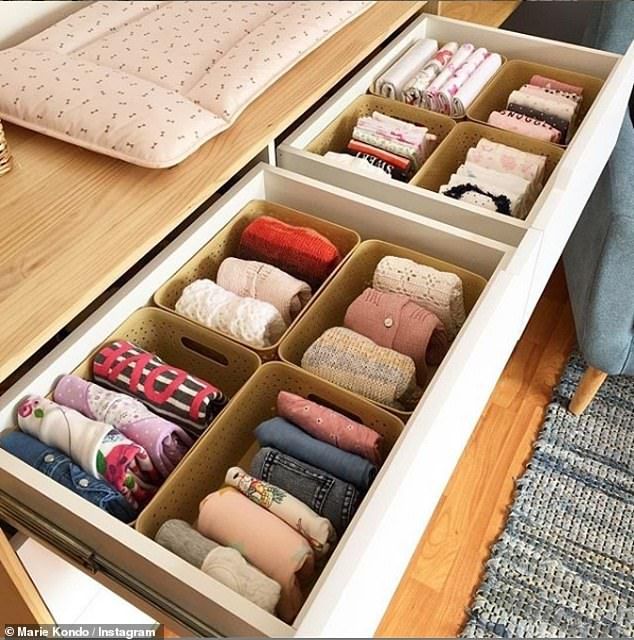 Source: https://www.pinterest.com.au/
TOYS/MISCELLANEOUS | use smaller boxes/organisers.
If you can see each stored item, you are less likely to buy something you already own.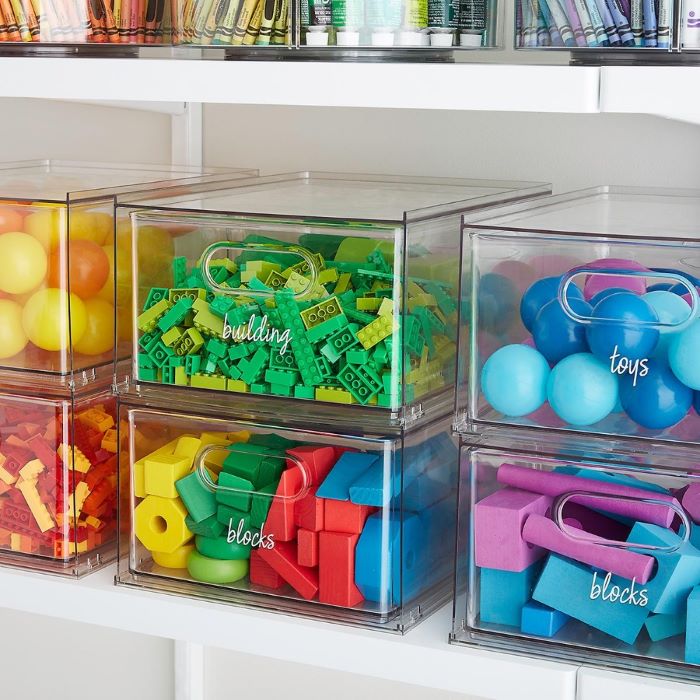 Source: https://www.pinterest.com.au/
What Size Storage Bed Should I Get for My Child?
Sizes of kids storage beds:
SIZE
IDEAL FOR...
AUSTRALIAN STANDARD MATTRESS DIMENSIONS
Toddler Bed/Single Bed with storage

- First big bed (cot to tot)

- Small room

- Guest room

188cm x 92cm
King Single Bed with storage

- First big bed for longer period

- Kids Bed

203cm x 107cm
Double Bed with storage

- Kids bed

- Teen bed

188cm x 138cm

Bunk Bed with storage:

Single Bunk Bed

King Single Bunk Bed

Triple Bunk Bed

- Kids bed

- Kids sharing a room

- Holiday home

Single - 188cm x 92cm

King Single - 203cm x 107cm

Triple - 188cm x 92cm (Top Bunk)

188cm x 138cm (Bottom Bunk)
Types of kids beds with storage:
| | |
| --- | --- |
| Headboard Storage Bed | Practical for smaller belongings. Can replace bedside tables for items like books etc. Exposed storage is more likely to be organised due to its visibility. |
| Storage Bed with Under Bed Drawers | Easy access, especially for younger kids to use. Easy to clean underneath, given the drawers are not attached to the bed (like our Coco, Myer and Ari Bed) |
| Lift Up Storage Bed | Ideal for minimal space if you don't have space for underbed drawers. Keeps dust away. Suitable for teens, as kids may struggle with the gas lift. |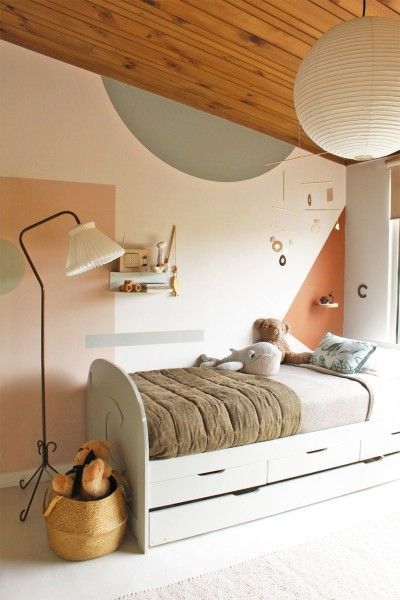 Source: https://www.pinterest.com.au/
How Much Do Storage Beds Cost & Our Recommendations!
Price point largely depends on materials used and size. This will vary across different retailers. Generally, your e-commerce retailers will be able to offer these products at a much more reasonable price point as they don't have large overheads.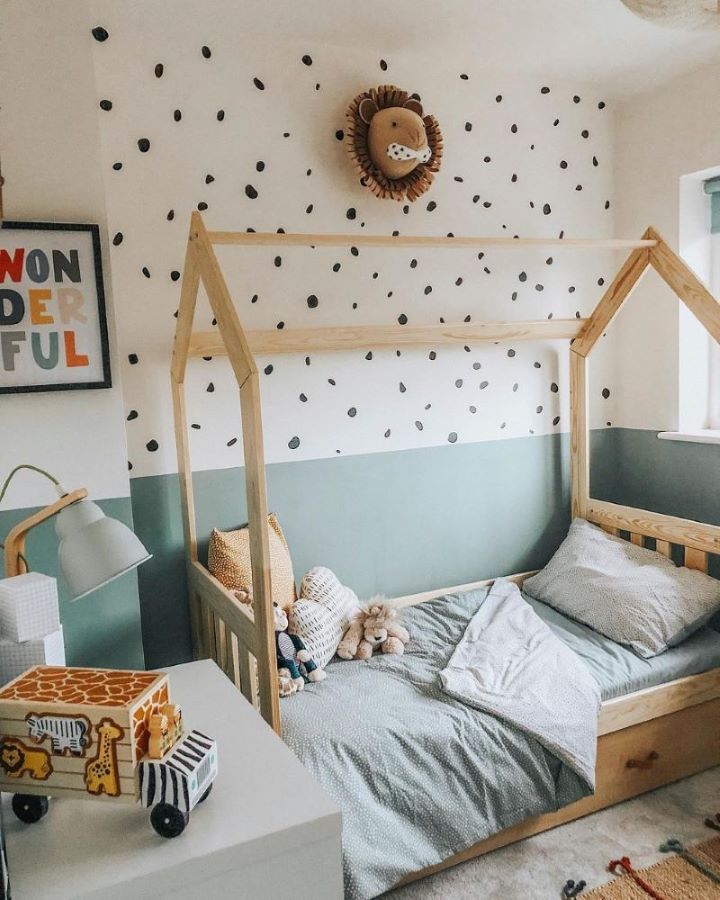 Source: https://www.pinterest.com.au/
Here's a list of our budget friendly, cool kids beds with storage:
COCO NATURAL & WHITE NATURAL BED
Elegant, gender neutral tones. Accommodates up to 4 large underbed drawers and easy access for cleaning.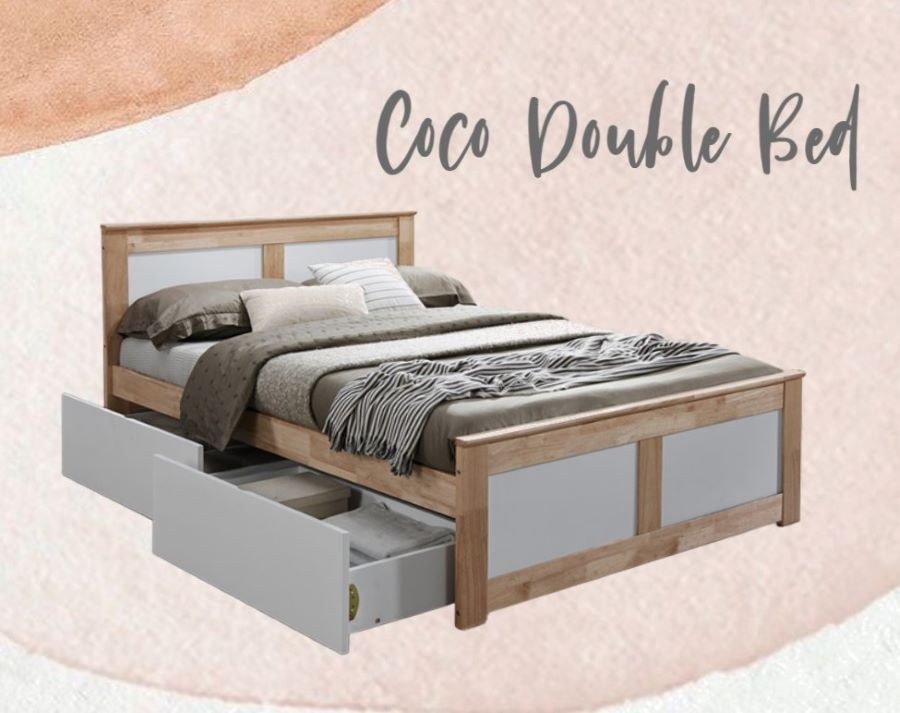 Coco Double Bed with Storage | Natural Hardwood Frame
Single bed - King Single bed - Double bed
MYER NATURAL & WHITE BED
Double whammy, accommodating up to 4 large underbed storage drawers and headboard storage.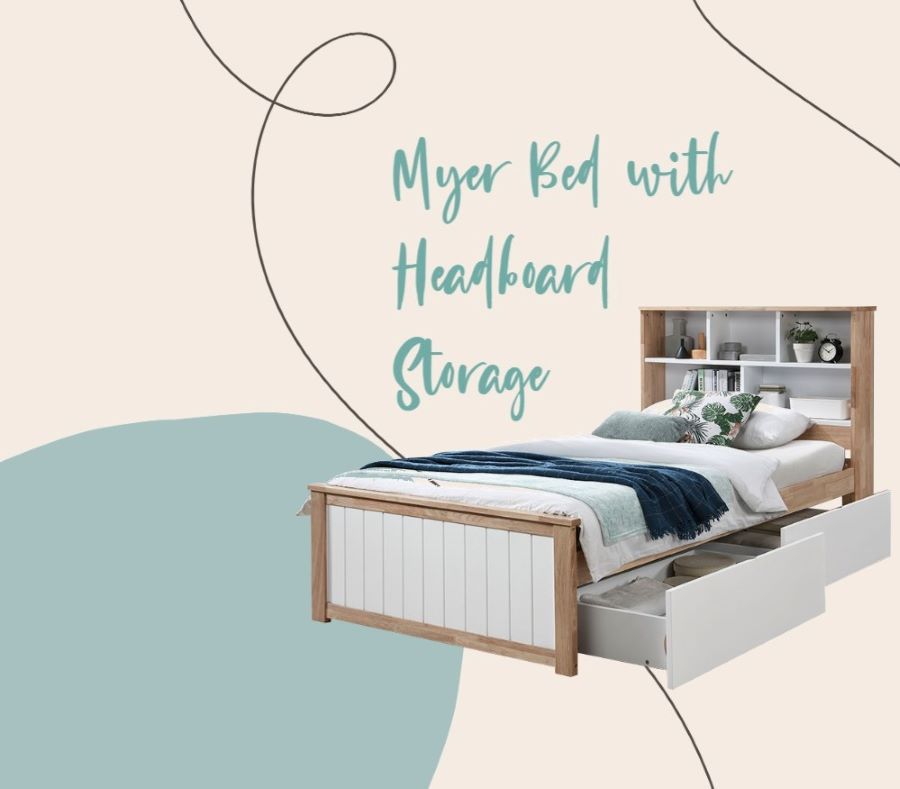 Myer King Single Bed with Storage | Natural Hardwood Frame
Single bed - King Single bed - Single Bunk Bed - King Single Bunk Bed - Triple Bunk Bed
ARI WHITE SINGLE TODDLER BED WITH STORAGE AND TRUNDLE

Ari White Toddler Single Bed | Trundle | Storage

That's A Wrap!
If you have read this far and not yet jumped into a Mario Kondo Netflix episode, we hope today's read helped in better understanding storage options for your kids bedroom. More importantly, the necessity for organisation.