There's plenty to love about king-size beds; it's got comfort, style, and, of course, luxurious size. If you're considering upgrading, you might be asking yourself: how wide is a king-size bed exactly? Is a king-size bed too big for one person? In this guide, we'll answer the big questions, so you can see whether a king-size is right for you.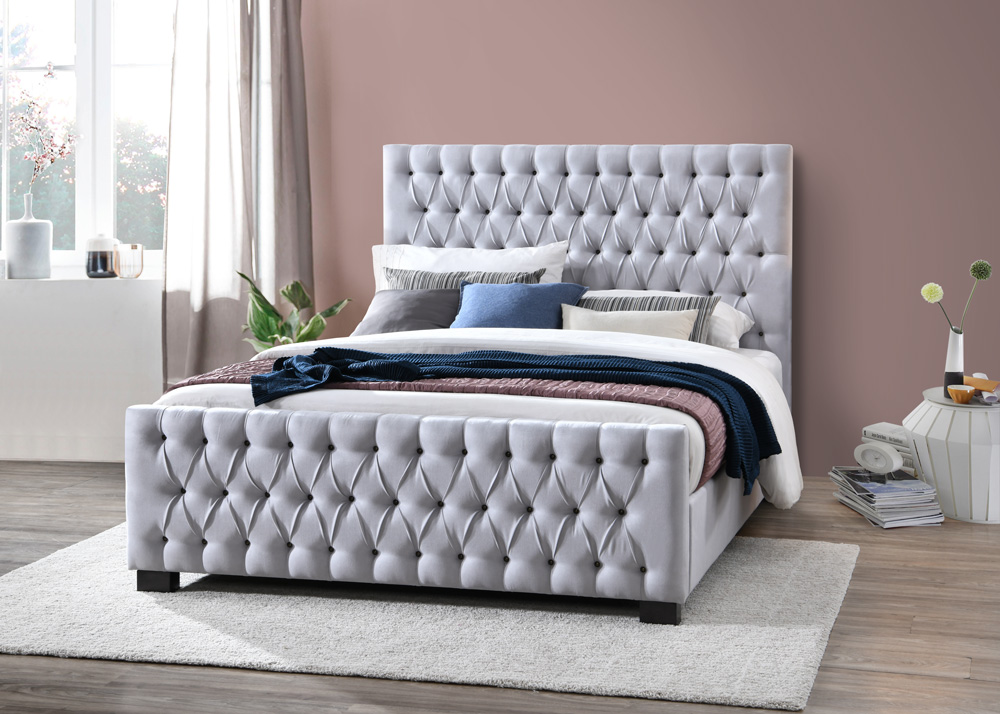 King Bed Sizing
Size is the ultimate drawcard of the king bed. The extra space can be a blessing for couples, while singles will feel truly regal as they stretch out. But how big are king beds? And how much space do you need to get one in the room? Let's take a look:
King Bed Dimensions
Remember, the size of the mattress is not the size of the bed itself. The dimensions of the frame you have will vary, depending on the design, but a bed frame will generally be slightly larger than the mattress. A standard king-size frame will measure along the lines of 2140mm long, 1900mm wide and 1190mm in height. The frame you choose might be bigger or smaller than this, so always be particular when measuring your space
King Mattress Size
The standard measurement for a king mattress in Australia is 203cm x 183cm. Compare that with other beds, and the king is clearly the largest. For comparison, a queen bed is the same length but 30cm narrower. Despite that extra size, the style and construction of the mattresses available for king-sized beds are the same as any smaller size. Whether you prefer foam, spring, or modern hybrid mattresses, you'll find them all in king size too.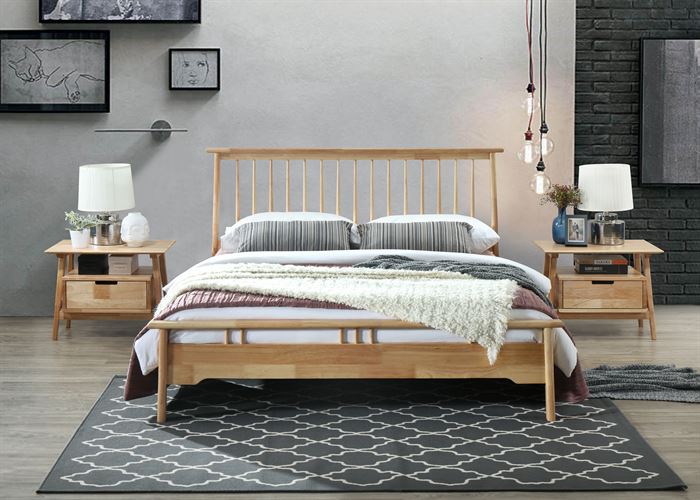 What Size Should My Room Be?
At over two metres long and nearly as wide, the king-sized bed needs plenty of room. You'll want to leave enough space on each side of the bed (except behind, if it sits against the wall) for people to move around it comfortably. A good rule of thumb is to leave at least 75cm of open space around the bed. This means a room around 330cm x 250cm is about the minimum size you'll want if all you've got in the room is just the bed.
If you're looking to buy bedside tables (or have some already), you'll need to factor their size in when measuring your room. Standard sizes are around 50cm wide, which means a pair of two will add a metre to the width of your bed if the tables sit flush with the bed and the wall. However you decorate your bedroom, remember that you'll almost certainly be needing space for more than just a bed.
Is a King Bed Too Big For One Person?
Not necessarily. If you're a single person living in a studio apartment, then you may consider a king-size bed to be too large for the available space. This is a completely reasonable conclusion. For those single individuals with the space, however, there can be many advantages to a king bed. The practical side - for the very tall, for example - is apparent. A larger bed suits larger people. Ultimately, factors like lifestyle, comfort, and interior design will determine whether a king size bed is right for you, rather than whether or not you're sharing it with someone.
Advantages of a King Size Bed
If you've measured your room and found you've got the space for a king bed, then you've passed the first test. If you're still on the fence, there are a few reasons why you might find that bigger is better when it comes to beds.
Tall and wide:

You don't have to be a basketballer to appreciate extra space in a bed. Plenty of us are taller than average, and fitting comfortably in smaller-sized beds can be tricky. This problem becomes even more pronounced when a couple shares the bed. With over two metres of width, king beds are great for all shapes and sizes.




Room for the family:

There's nothing more wholesome than mum and dad sitting up in bed with the kids. Whether it's reading a story, watching some TV, or lazing in late on a Sunday morning, the king-size bed has more than enough room for a few visitors.




Pet lovers:

We love our pets, and they love us back - particularly when it comes to joining us on the bed. Maybe your Great Dane gets cold at night or your three cats each need their own bed space. Having room on the bed for our furry family - with plenty to go around - can be ideal.




Luxury:

There's something indulgent about spreading arms and legs as far apart as you can, and still having room to spare. For all the practical reasons to own a king-size bed, sometimes we need to afford ourselves a little luxury too.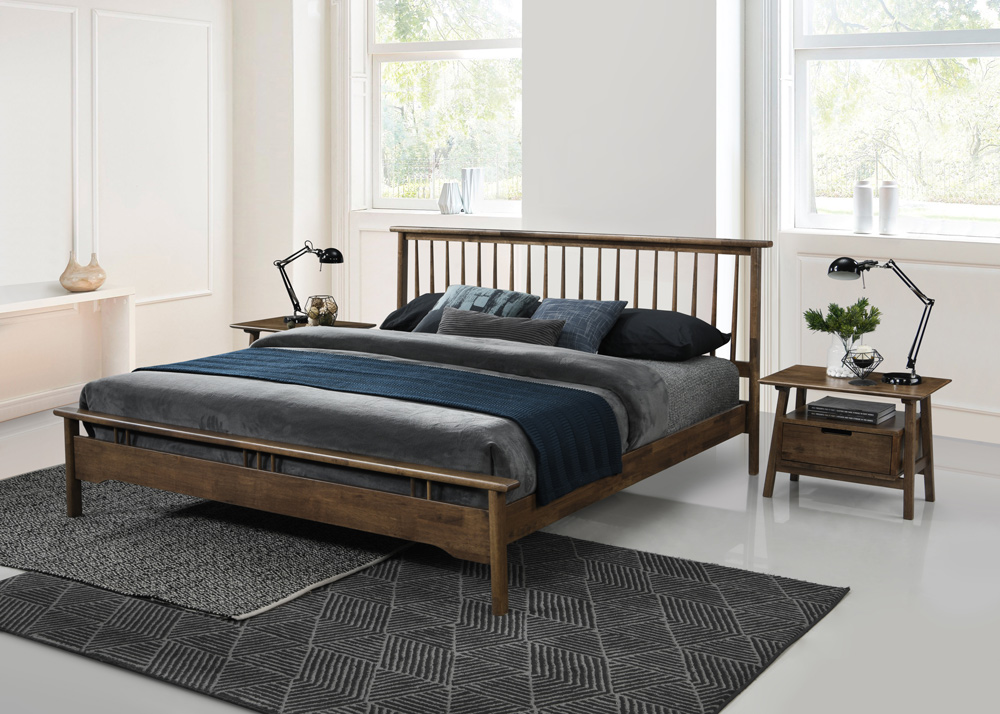 How Much Does a King Bed Cost?
There are two parts to the cost of a king bed: the frame, and the mattress.
With the frame, what you end up with will depend on your personal taste and the design of your bedroom. Versatile timber frames like this minimalist, Walnut Cruz Hardwood can be bought for $759.
The mattress is less visible than the frame, but does most of the heavy lifting when it comes to comfort. Styles like the hybrid foam-and-spring Hibernate mattress sit just under $1000 and are appropriately luxurious for a king bed.
All in all, expect to pay in the region of $1500-2000 for a bed frame and mattress.
Is a King Size Bed Worth It?
Absolutely. Unless you physically cannot fit the bed in your bedroom, there are few real drawbacks to owning a king-size bed. When you consider the combination of style, comfort, and convenience, a king bed is a great addition to any bedroom.
Still have more questions about king-size beds? Get in touch, and one of our friendly team will be happy to help you find the right bed for you.