When it comes to furnishing your home, there are plenty of design directions to take. Some of us like to adopt our own furniture styles, adding eclectic pieces together over time. There are some specific furniture styles, though, which focus on a particular look, idea or artistic movement. Following these style trends can be valuable when looking to furnish a room or home cohesively.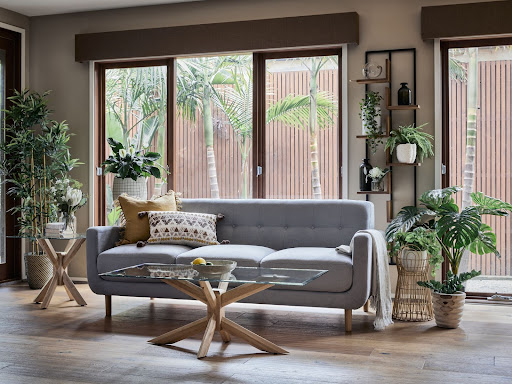 In this guide, we'll look at three different furniture styles: Mediterranean, Modern and Scandinavian. The purpose of this guide is to give you an understanding of the key elements of each style and how you might apply them within your own home. We'll look at the way these styles apply to different home designs, locations and how to make them work for each room. Whether you're starting from scratch or simply updating a few key pieces of furniture, having an understanding of the major trends can be very helpful.
Mediterranean
The Mediterranean style draws influences from the sea and the bright Mediterranean sun. A home decorated in this style will often feature plenty of turquoise blues, deep greens and ornamental patterned tiles, but the furniture is a little more rustic. Dark-stained hardwood timbers with strong profiles tend to feature heavily. Solid and striking timber frames, like the Rome queen bed, are examples of typical Mediterranean furniture design.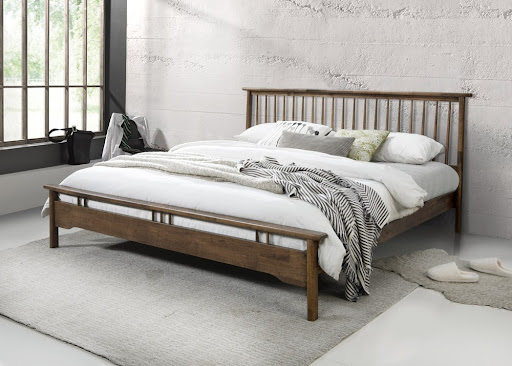 Traditional Mediterranean architecture may not be common these days, but this furniture style is versatile enough to match many homes. Seaside houses with plenty of natural light, tiled floors and white interiors will complement Mediterranean sets, like the twelve-piece Gaudi set. The inherent rustic qualities of the style means that sets like the five-piece and six-piece Paris will work just as well with exposed bricks, rustic timber beams or rendered walls.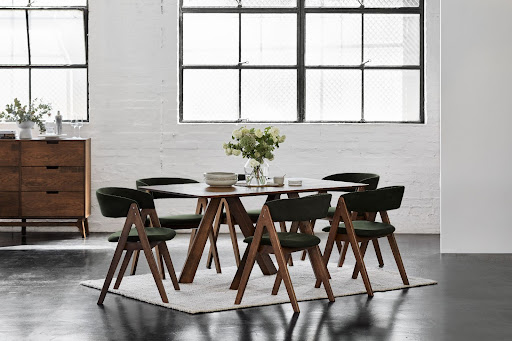 When decorating a room with Mediterranean-style furniture, consider some complementary elements. Pops of bright seaside colours, ornamental tiles, intricately patterned fabrics and strong metals like wrought iron are all traditionally complementary to the rustic quality of Mediterranean furniture.
Modern
Modern-style furniture focuses on clean and simple design. Modern design tends to feature clean lines, minimal ornamentation and solid colours. Furniture in this style takes its influences from the modernist movement of the Bauhaus school of design, though contemporary examples blend those ideas with a focus on useability. Contemporary examples are, therefore, a combination of understatement and versatility.
Living room furniture, like the Cruz five piece set, features simple colours, plain timbers and low furniture profiles. Because of its clean simplicity, this style of furniture is versatile enough to work with many established interior designs. In rooms with a busy or heavily-ornamented design style, modern furniture provides a palate cleanser, with room enough for more extravagant pieces to shine through.
Modern furniture works equally well when the clean and simple style is reflected across the room. A few hung pictures and the occasional splash of colour will help maintain the unfussy simplicity of the style. Modern homes, with their tendency toward textures of glass, stainless steel and bare timber, work perfectly with modern furniture.
Scandinavian
The Scandinavian (or 'Scandi') design movement started in the early 1900s and by the middle of the century it was everywhere. The reason it has remained a popular choice long after coming into fashion is its simple elegance. In this sense, Scandinavian-style furniture shares a lot in common with modern-style furniture. Both feature simple, minimal designs, favouring clean lines and natural timbers.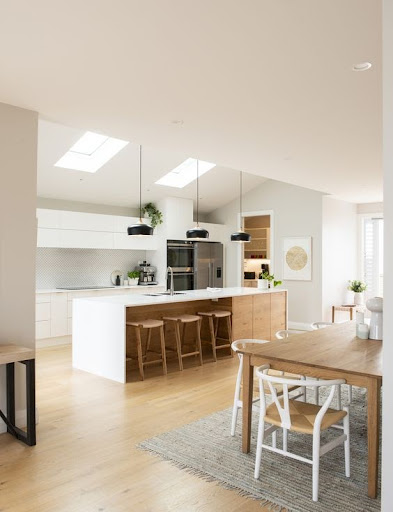 Pinterest
Where Scandinavian design stands apart is its use of pale hardwoods, avoiding the darker timbers and stains of other styles. This use of light colours tends to permeate all aspects of Scandinavian design, with light floors and plenty of white surfaces helping to accentuate natural light (notoriously lacking over the Scandinavian winter).
Modern homes with large windows and timber floors are ideal companions to Scandinavian design. Natural textures like brick and stone also complement the organic style of Scandinavian furniture. Despite the idea of cold Scandinavian nights, the style is all about lightness, making it a style equally suited to modern inner-city apartments and seaside getaways.
Sets like the Bella, with plenty of pale timber and upholstery, accentuate natural light, meaning that even darker lounge rooms can benefit from Scandi touches. Scandinavian bedroom furniture, being minimalist and light, can create a welcome feeling of cleanliness and space.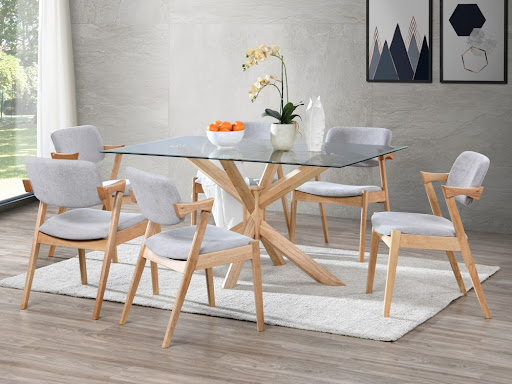 https://b2cfurniture.com.au/glass-top-dining-sets-timber-modern-884.html
Still not sure which design style is right for your home? Our friendly team are happy to assist, so get in touch today