Designing for productivity
Did you know that where you work can impact your productivity? And while you can get work done at a café, at home, or your office, are you as productive as possible? To increase your productivity, it's essential to have a working environment that supports your physical and mental wellbeing. The following tips will help you increase productivity and understand how to be more productive at work.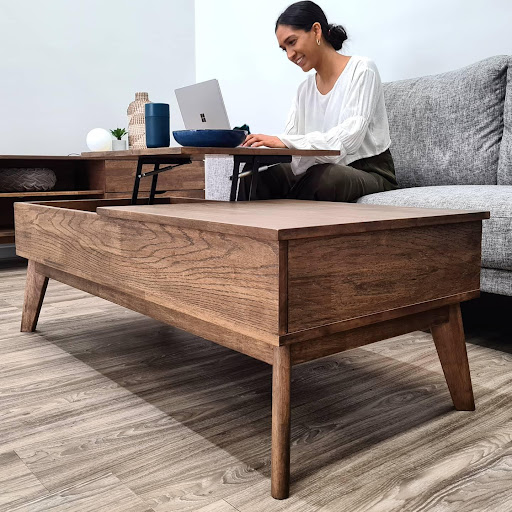 Paris Coffee Table
Importance of lighting
Have you ever been working at your laptop for hours under fluorescent lighting? Or how about that time you started doing 5 minutes of work on your couch without illumination, but it turned into 2 hours? Lighting is one of the most critical factors to feel inspired and stay focused. While bad lighting can create eye strain, headaches, fatigue, and even irritability, dark lighting can make your mood lower.
Lighting can even impact your circadian rhythm, your body's internal natural process that regulates your sleep-wake cycle. A 2019 study, "Effects on light on human circadian rhythms, sleep, and mood", found, "Light not only enables us to see fine detail, colour and motion, but also exerts non-visual effects on circadian rhythms, sleep and mood. Light at the wrong time may disrupt circadian rhythms and sleep…."
Image - Pinterest
If you're working at home, you've got more choices for how to control your lighting. These can include:
Keep your lighting indirect
If working under glaring overhead lights isn't conducive to your productivity, you can look for ways to incorporate ambient lighting into your home office. You can have upward shining floor lamps that bounce light off your ceilings and walls or downlights on your ceiling that isn't directly over your desk. When you keep lighting indirect, you will have less glare and avoid contrasting shadows.
Create task lighting with lamp side tables
If your work requires focussed tasks, choosing a well-defined light source with lamp side tables offers a great solution. By setting up dedicated lighting that you can adjust over your workstation, you'll be able to move the Light to where you need it the most.
Utilise natural light
If you've got natural light coming in through the window, you've got a source of warm lighting that can improve your work environment. But if the direct sunlight creates overwhelming glare, you'll need to consider an interior or exterior blind during certain times of the day.
How to use natural light to your advantage
While having natural light at your workstation is good, you must take into consideration glare. By positioning your computer screen north or south, you'll avoid throwing shadows on your screen. If you encounter brightness levels during the day, a soft interior blind or a standing screen can eliminate the sun glare.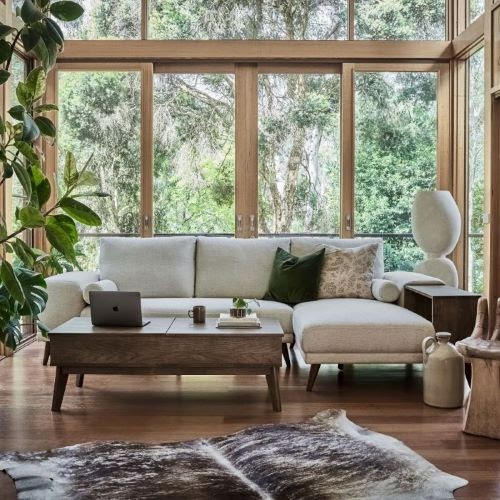 Sleeps impact on productivity
Getting a good night's sleep not only makes you feel more energised, but it can also improve the quality of your work. If you're sleep-deprived, you'll find it harder to concentrate, your reaction times will slow down, and your memory will become impaired. Use the following tips to improve the quality of your sleep.
Improve your sleep hygiene. Going to bed and waking up at the same time every day can help your body reset into a consistent rhythm. Paying attention to what you eat and drink a few hours before going to bed can also help your body and mind relax. Avoiding caffeine, alcohol, and heavy meals will also help your body relax.
Update your bedroom furniture
If your mattress and bedroom furniture are uncomfortable, it's going to be hard to get a good night's sleep. B2C bedroom furniture offers the utmost in comfort and will elevate the look of your bedroom. From super comfortable mattresses and stylish bed frames to matching bedside tables and chests of drawers. Our bedroom furniture collection has been designed to suit all styles of homes, from coastal and Hamptons style to hardwood and plush chic style.
2. Create a good sleep environment
Have you ever struggled to get to sleep after watching TV or scrolling on your phone or tablet for hours on end? Artificial light emitted from screens can stimulate your brain and keep you awake for longer than you want. Instead of looking at screens before bedtime, have a warm bath before going to bed with a book.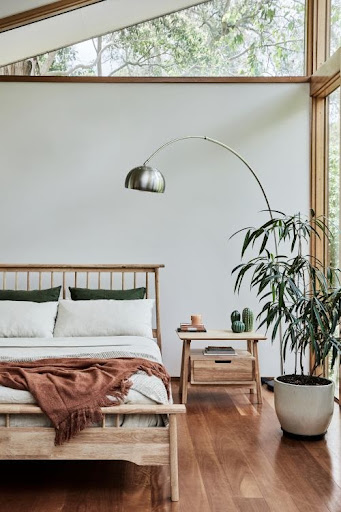 Outside the Workroom
After a long day at your desk, it's important to make time to relax and unwind. Scheduling in regular downtime every day is a valuable way to increase productivity. The following tips will help.
Make your living room comfortable
Snuggling up on your stylish and comfortable living room furniture while watching your favourite Netflix shows on TV is a great way to forget about your work and de-stress. From a modular sofa with an extension to stretch your legs out onto a traditional chair or 3-seater couch. When choosing living room furniture, it's important it not only fits in your room but will deliver comfort and style for an affordable price. And don't forget the all-important side tables that can hold lamps, coffee cups, wine glasses, vases, and TV remote controls.
2. Invite family and friends for dinner
Being around your support network of family and friends while feeding them a meal is a sure-fire way to reduce stress and tension. Gathering around stylish and comfortable dining furniture while sharing laughs and stories will boost your mood and make you remember what's important in life.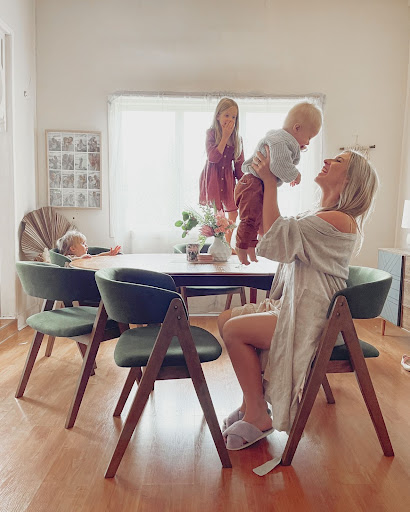 3. Get out of the house and /exercise
Once you've finished work for the day, it's important to give yourself a change of scenery by getting outside and exercising. From walking your dog or playing a game of tennis with your friend to bike riding with your children. Regular exercise releases endorphins, your body's happy hormone that reduces stress and pain while elevating feelings of happiness.
By implementing the simple tips above about being more productive, you'll find you don't waste as much time staring at your computer screen. Having a work environment that's stylish and comfortable is also important for your motivation and drive. Ready to upgrade your bedroom furniture or living room furniture? We believe furniture shouldn't cost you the earth, nor should it cost the world its survival.