To make a house feel like a home, you need to think about how you use the space in each room, who will use it and how you want people to feel. Your outdoor areas should be no exception. Whether it's a patio, courtyard or garden that you use once a week, daily or a few times a year, buying comfortable and stylish outdoor furniture will create an inviting area to relax and unwind. Understanding how you'll use your outdoor space is the first step in choosing the best outdoor chairs, tables or lounge sets to ensure the perfect environment. Perhaps you enjoy a nightly wine on your balcony, reading under your verandah, or hosting BBQs in your backyard. This guide discusses factors to consider when buying outdoor living furniture, regardless of how you like to entertain outside.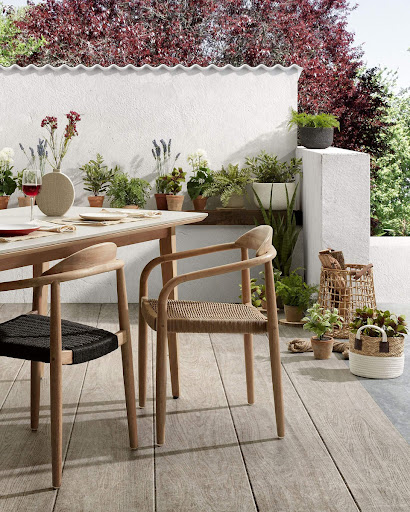 Ezra Outdoor Dining Chair | Natural and Beige Rope
What to consider when selecting outdoor furniture
When buying the best outdoor furniture for your courtyard, backyard or deck, it's essential to consider a few things first, including materials, size and design. Do you have enough space for a outdoor table and outdoor chairs Are you better off with a lounge setting, or do you need stackable furniture that's easy to pack up and store away? Take time to consider the following factors and always remember to try before buying.
1. Measure your space
It's a good idea to take some basic measurements before you invest in outdoor furniture. There's nothing worse than finding your ideal piece only to discover it's too big or small. Knowing the size of your space will help visualise the size and shape of the furniture and possible configurations. For example, can you fit a rectangle, round or square table with chairs? Or is the area better suited for an armchair or lounge set with a coffee table? Is there enough space to leave the furniture out all year, or do you need to consider storage?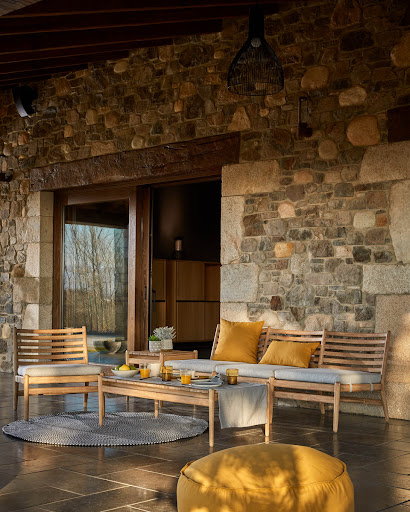 Greta 3 Seater Outdoor Lounge
2. The type of outdoor area
Certain outdoor areas are better suited for some activities than others. A deck or backyard is perfect for a BBQ dinner, whereas a courtyard or verandah makes a relaxing space to rest. It's more relaxing to read a magazine and have a cup of tea in a lounge whereas eating dinner will require a dining table and chairs. Knowing the type of outdoor spaces you're working with can be a good starting point to choosing the right furniture.
3. Interior Design style
Although we're discussing outdoor living, creating a cohesive home, matching the colours of the inside decore with your outdoor setting can suggest thoughtful design. Certain design styles require specific materials. For example, choosing hardwood timber chairs will create a minimalist Scandinavian look, whereas recycled plastic chairs suit a modern industrial layout.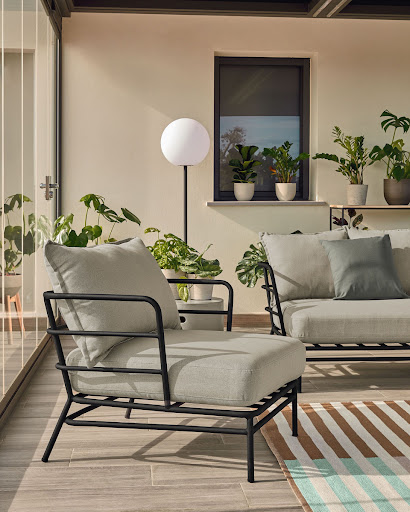 Willa Outdoor Armchair
4. Weather/climate
Weather plays a vital role in the materials, size and functionality of outdoor furniture. Perhaps you live in a cold area where it's easier to use the indoor dining setting as temporary outdoor furniture. Maybe you're exposed to harsh sun and need UV resistant options. If you're in a wet area, cushions could be out of the question unless you have a space to keep them dry. You'll need to choose neutral colours that are resistant to fading in the sun. In contrast, you'll need robust materials like galvanised steel with rust and corrosion resistance if you're subject to wet weather.
Selecting Your Outdoor Living Furniture Material
Your outdoor living area will be exposed to a variety of weather conditions from hot, cold, wet and damp, making it a good idea to choose materials that are breathable, durable and comfortable. We use a mixture of recycled plastics, metals and hardwood timbers cleverly designed to be stylish. Choosing high-quality materials with clever finishes is the best option when you want to prolong the furniture's lifetime.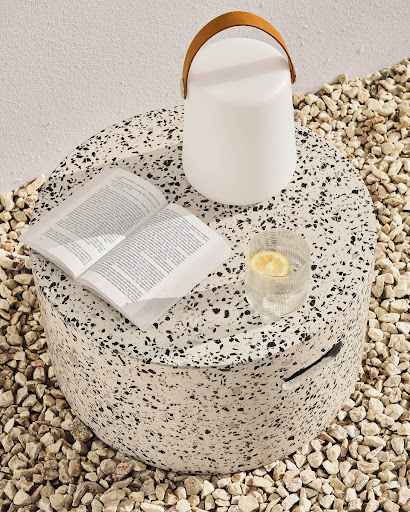 Petra Round Outdoor Coffee Table
Types of outdoor furniture materials
Metal
The most common outdoor furniture metal is steel. It's strong, relatively light, and, when powder coated, can protect against rust and corrosion, making it a great option when furniture is left outside in the weather, for example, a permanent table and chairs that's perhaps too heavy to move regularly or not undercover.
Wood
A sturdy and classic outdoor furniture material, wood, provides a natural and organic style with the ability to choose sustainably sourced timbers like eucalyptus or oak. Choosing wooden furniture will achieve a stunning and timeless look; however, it may take time to maintain with sanding and varnishing over the years. When you're considering outdoor timber furniture, check if it's finished with eco-friendly nano oil that will protect it against harsh weather conditions.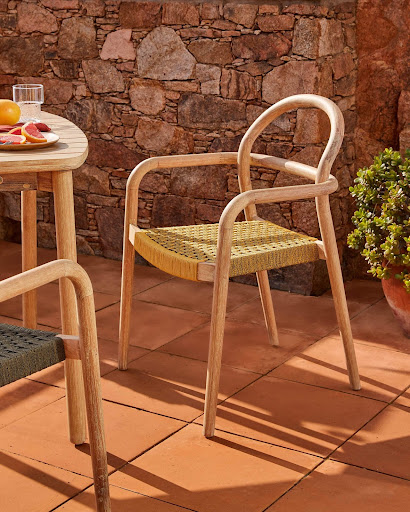 Julia Outdoor Dining Chair | Mustard
Recycled Plastic
With either timber or steel legs, plastic seats are a fun option when you want to add a pop of colour to your space. Our mesh-designed bucket seats' breathability is perfect for warm weather and fits into your body for added comfort. If you choose coloured seats, remember to place them under shade to avoid fading.
Glass
Durable and stylish, glass often works in combination with steel or wood. Glass furniture is a great low maintenance option that can withstand hot, wet and damp conditions however is best suited in undercover areas.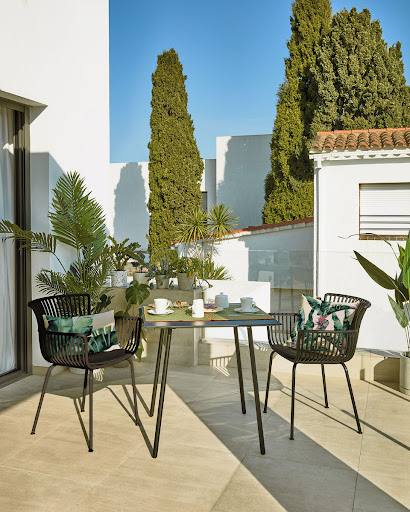 Miami Outdoor Dining Chair | Black
Add Colour and Comfort
Creating an inviting outdoor space takes more than a sturdy outdoor table and functional chairs. Perhaps your alfresco dining area needs an outdoor rug to complete the look, or you want to relax in a sophisticated outdoor space with a lounge set and side table to kick up your feet or rest your drink. Adding contrast to the main furniture pieces, similar to the homes inside, is a great way to tie together the look you're trying to achieve. Add plush cushions, an outdoor table setting, or even a hanging pod chair if the space allows.
Buying outdoor furniture
So whether you're looking to redesign, refurbish or design your outdoor area from scratch, we have a range of stylish, affordable and comfortable outdoor furniture to suit your needs. Get in touch today, and our friendly team will be ready to help.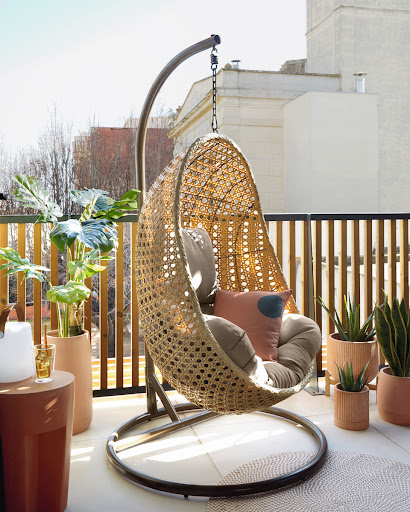 Shiloh Outdoor Hanging Chair