Digital retail has continued to remain a popular option for shoppers throughout Australia, and for those stuck at home, e-commerce is a great option. Power retail spoke to our very own Owner and Director, Anesley Clarke, to discuss the highs and lows of the last six months, and how COVID-19 has impacted its online offering.
Image: Paris 6PCE Hardwood Living Room Package


Can you please take us through the history of your online retail business? What was your inspiration for getting into the space, and how has the business evolved?


Furnishing your home should give you warm and fuzzy feelings, not leave you frazzled and fed up! But unless you're a carpenter with an eye for detail and design, you're in real danger of getting lost in the abyss of ambiguous information like a coin that's fallen out of your pocket and slipped beneath the cushions of your couch.


Furniture should be functional and hard-wearing, without lacking in style of course! You'll generally have to pay a pretty penny for the pleasure of taking home all three.


By sourcing direct from the manufacturer, taking out the middle man and selling online, B2C Furniture can offer a range of exceptional quality pieces crafted from solid timber, at prices usually associated with furniture that is vastly inferior in quality and design.


B2C Furniture set out to build a furniture range with sustainable hardwood timber being the focal point of each design as opposed to most of our competitors who manufacture from cheap chipboard which ends up in landfills and pollutes our precious planet.


B2C Furniture has a range that has a five-pronged focus – bedroom furniture, kids beds, dining sets, living room furniture and furniture packages – all boasting clever space-saving storage solutions to cater to our, cramped modern lifestyles.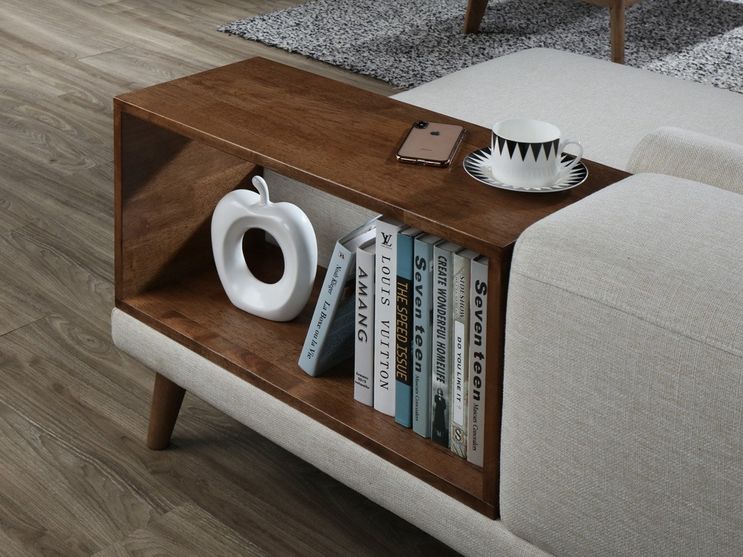 Image: Paris Beige Modular Sofa Series | U-Shape with Chaise


How would you describe your e-commerce business model? What key features differentiate your offering?


We are a genuine 100 percent Australian owned "Business – 2 – Consumer" (B2C) company. Cutting out the middle man allows us to offer exceptionally crafted designs at half the price of our competitors so our customers benefit from the significant savings.


Our website is our shop window. The emphasis on quality is evident at the click of a mouse.


There are a number of key features that differentiate our offering including;
Intuitive, fast, and easy to navigate website

Lifestyle pictures of our entire product range with in-depth descriptions

The ability to deliver Australia-wide

After browsing the range online, local customers can visit our showroom in Dandenong Melbourne to see for themselves what exceptional value for money they're getting.

We openly inform our customers to visit our competitors, see what they're offering, compare the price. Invariably when we do that they come back to us. We get so many repeat sales because we're creating a level of confidence in our brand. We have a conversion rate of more than 90 percent for customers who come into our showroom after viewing our range online

However, the single most important aspect which differentiates us from our competitors is our customer support. In a competitive industry where most competitor transactions are emotionless, B2C pride ourselves on an endearing after-sales service that inspires strong feedback.


We have an in-house team that personally follow up with our customers once they have had a chance to enjoy their pieces in their homes and check in on how things are going: 'Did you receive the furniture, are you happy with it, do you have any issues or feedback?' Product reviews are especially important for us, and we average 4.9 out of five stars. We were awarded The Best National Furniture Store for 2020 by Product Review.


Furniture is one of the biggest commodities globally and by cutting out the middleman and offering stunning furniture constructed with solid hardwood timber direct, we believe we are offering pieces with substance and style at a price point they would be hard done by to find anywhere else.


Retail has certainly changed in these uncertain times. How has your company dealt with the crisis, and have you learned anything along the way?


In addition to our online presence, we also have a physical showroom located in Dandenong Melbourne so that our customers are able to 'touch and feel' the furniture in case they wish to do so.


Prior to COVID-19, roughly half of our sales were processed in our showroom, and the other half were direct online orders placed via our website. When the initial COVID-19 lockdowns were imposed to tackle the first wave of the pandemic, we were hit with a real fear of being hit with at least a 50 percent loss of in-store sales.


But thankfully, this was not the case and we actually saw an uptake in our direct online sales increasing to offset the loss of in-store sales. In fact, during the first wave of COVID-19 lockdowns in Victoria our overall sales were 14 percent more than the same period last year.


Over the last few weeks where lockdowns are being reimposed in Victoria, we are seeing a similar trend with online sales taking the lead.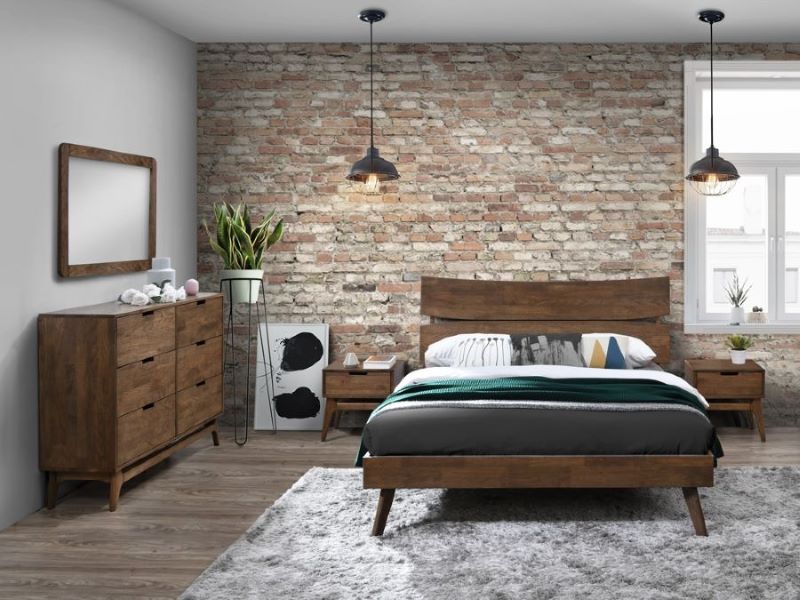 Image: Cruz 3PCE Rustic Hardwood Queen Bedroom Suite
Do you think that the current online boom will continue after the pandemic has passed? Why/ why not?


In my opinion, the COVID-19 Pandemic and the ensuing lockdowns have forced us all to be driven towards a way of life where shopping online is safe and convenient. We are seeing people of all ages and from all walks of life building trust with online retailers and realising the benefits of convenience, competitive pricing, fast home delivery, no crowds, and no sales pressure.


I strongly feel this trend will continue to grow and lead to greater proportions of the population gaining a sense of confidence with shopping online. Considering online sales contribute to approximately six percent of total retail sales, I believe that it will lead to significant increases in online shopping post-COVID-19 and into the future.


What do you believe are the biggest challenges for Australian e-commerce businesses right now, and what could be done to address these? What are the biggest opportunities?


I believe the biggest challenge for Australian e-commerce businesses right now is addressing supply chain disruptions due to various restrictions from COVID-19. The main issue B2C is dealing with presently is that our suppliers overseas are not being able to increase their production to pre-COVID-19 levels. This is due to labour and other restrictions imposed by respective Governments to minimise the spread of COVID-19.


In terms of opportunities, I feel that this is a great time for business owners to re-visit their sales channels and improve their e-commerce platforms knowing that this trend will continue post-COVID-19.


In recent months, Australian retailers have become more popular as borders close and supply chains become strained. Have you noticed any changes in your customer behaviour since the lockdown began?


We too have experienced a shift in customer sentiment towards Australian Owned business since the beginning of the Pandemic. Customers are definitely more inclined to support an Australian business since the beginning of the lockdowns, with some even committed on purchasing solely from the likes of them.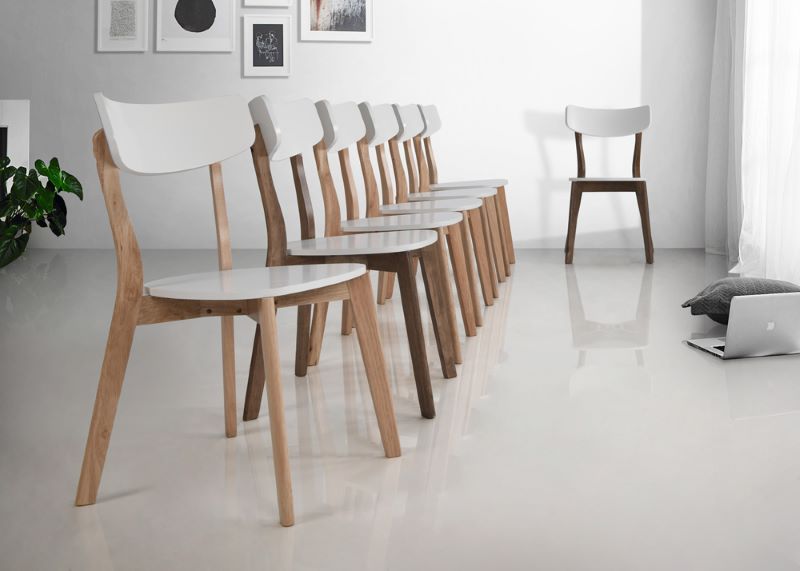 Image: Claire Hardwood Dining Chairs


Do you see retail spend increasing by the end of 2020, or do you expect that there will be a continuous spend, but a shift within the retail landscape?


I believe retail spend will be subdued by the end of 2020 until we see a vaccine for COVID-19 to increase consumer confidence. But I strongly feel that online sales will continue to grow and capture market share from in-store sales. This will be an ongoing trend in the future.



Are there any exciting development coming our way from your brand?


Funny you should ask! We have some seriously exciting developments in the pipeline for B2C Furniture. One of them is a brand-new website, with a fresh new feel! Our website re-build has had a heavy focus on improved customer experience and ensuring the purchasing process is more intuitive.


We're working hard to launch it on schedule at the beginning of September this year. Along with some much sought after new additions to our furniture product range too!